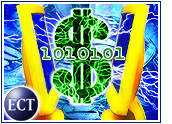 Online content company Salon Media Group (Nasdaq: SALN) got a much-needed boost after the close of trading Thursday, in the formof a US$2.5 million cash infusion from a group led by the investment firm WRHambrecht & Co. and its chairman, Bill Hambrecht.
Salon made the announcement as it reported a crushing 45 percent year-over-year drop in revenue for the first quarter ended June 30th, to $1 million.
Salon, which recently began charging a fee for access to some of thefeatures of its online magazine, also said it will lay off 14 employees andbegin charging for its "Table Talk" discussion board.
Adobe Systems (Nasdaq: ADBE) chairman John Warnock, the McKay InvestmentGroup, Alacrity Ventures and Constellation Ventures are also part of theinvestment group, Salon said.
Salon president and chief executive officer Michael O'Donnell said thefinancing, which the company said was a "first phase," is meant to help it survive the current Internet shakeout and hopefully achieve profits.
Tough Times
"Given the difficult financing climate, this latest investment by animpressive group of investors is a major endorsement for the Salon brand andits long-term potential for shareholders," O'Donnell said.
Adobe's Warnock and other members of the investment group will join Salon'sboard as the company struggles to boost its stock price, which has fallen to44 cents at Thursday's close from its 1999 initial offering price of $10.50.
The stock is in present danger of being delisted from the Nasdaq exchange.
"Salon has demonstrated a fiscal discipline to manage in tough times,"Bill Hambrecht said.
Tapping the Well
Salon said it has signed up almost 12,000 subscribers to its premiumsubscription service in the first 90 days of operation. The service, whichcosts $30 a year, gives readers access to certain stories on the e-zine'sWeb site, and also allows them to view the site without pop-upadvertisements.
Salon already charges for access to "The Well," an online discussionarea, and has been looking to boost revenue from subscriptions to offsetdeclining advertising revenue.
Revenue Slips
The company posted a net loss of $2.9 million, or 22 cents per share, compared with aloss of $4.5 million, or 36 cents, in the year-earlier quarter.
The latest results included a charge of $800,000, or 6 cents per share, to write downthe value of software development costs and the costs of the acquisition ofMP3Lit.com, an audio service.
"During the quarter, the company was focused on securing financing tocontinue," O'Donnell said.
According to O'Donnell, the Internet advertising market will rebound and "become a huge market."