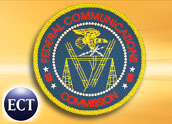 The U.S. government is putting plans into motion to help consumers who have analog TVs continue to receive broadcasts on Feb. 17, 2009 — the date when most television stations are scheduled to start sending digital signals exclusively. Without taking special steps, those relying on analog broadcasts will find their screens have gone dark.
On Tuesday, the government began taking requests for US$40 coupons that can be applied to the purchase of a digital converter box, which typically costs about $60. A maximum of two coupons per household will be mailed out at the beginning of February.
'Complicated Revolution'
At the same time, the Federal Communications Commission has put the final touches on regulations governing the switch, warning that "some disruption" to TV service "may be unavoidable" as stations prepare to shut down their analog operations.
"As all major changes tend to be, the coming transition to digital-television transmission is an exciting — but complicated — revolution," said FCC chairman Kevin Martin. "The rules we adopt in this item attempt to provide broadcasters the flexibility they need while at the same time ensuring that any disruption to over-the-air viewers is minimized to the fullest extent possible."
These measures may not be enough to assist the low-income people who are not yet equipped to receive digital broadcast signals, however. The true cost of the set-top boxes could be as much as $75, leaving a $35 shortfall that some may not be able to bridge.
Better Convergence
The government, for its part, has set aside close to $1 billion under the Digital Television Transition and Public Safety Act of 2005 to help consumers make the migration. The measure permits a funding increase of up to $510 million if the initial $990 million allocation proves insufficient.
Any disruption or short-term consumer disfranchisement is expected to be outweighed in the end by more seamless convergence of Internet, television and Web 2.0 technologies.
It may be that for many of the people affected, cost will not be as much a factor as lack of awareness of the coming deadline, analyst Greg Sterling told the E-Commerce Times.
"I think there is still a general lack of awareness among people who, like myself, don't get cable, for instance, and don't know that they will be affected," he said.
The government is going to have to launch awareness campaigns if it wants to reach these people — a group that includes recent immigrants, senior citizens, Internet devotees who haven't bothered to upgrade their televisions, and the usual bunch inclined to tune out the news.