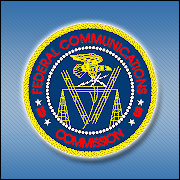 The U.S. Federal Communications Commission has taken the first steps that could eventually rework — perhaps significantly — two programs that provide low-income residents with subsidies for their telephone service. How those subsidies and services might look when all is said and done is unclear.
What the FCC is proposing touches upon many topics — from extending support to broadband on the one hand, to putting a cap on the programs' US$1.3 billion budget on the other.
"Our goal is to reform and modernize the Lifeline and Link Up program for 21st Century communications," FCC spokesperson Mark Wigfield told the E-Commerce Times. "Using the savings gained from eliminating waste, we'll explore ways to support broadband so that Lifeline and Link Up can help make broadband more affordable for low-income households, just as they have made phone service more affordable."
Government's Role
The programs, Lifeline Assistance and Link-Up America, subsidize both wireless and wireline service and installation. What the FCC voted on was a notice of proposed rulemaking, asking for public comments on whether to include broadband and bundled telecom services in these programs.
The notice also asks for comments on how to eliminate waste and abuse in the programs. Finally, it asks if the budgets for the two initiatives should be capped at the current $1.3 billion.
The proposal is drawing attention from both the left and right sides of the political spectrum. Some argue that providing broadband access is important to job-seeking residents. Others say providing broadband to low-income residents should not be a government mission.
This stab at reforming Lifeline Assistance and Link-Up America is part of a larger push to revamp the FCC's Universal Service Fund.
Catching Up With Technology
There is a case to be made for providing broadband access, insists Stephen Traylor, executive director of NATOA.
Allowing discounts for bundled voice/broadband service plans "will help to ensure that low-income Americans have access to the many benefits that broadband can provide, such as distance learning, telemedicine, and so on," he told the E-Commerce Times.
Where to draw the line is just one of the challenges the proposal faces.
If distance learning, why not cable television? That is the thinking of some critics, observed telecom consultant Jeff Kagan.
"The original idea was to make phones more affordable. Problem is, over the last five, 10, 15 years, the industry has changed dramatically, with wireless and the Internet and VoIP. Traditional telephone is not so important anymore," he told the E-Commerce Times.
Both supporters and critics say the programs need to be tweaked, at the very least, to address these trends, he continued. "Both sides are coming up with ideas, and we don't know which will be accepted and which will work."
The Funding Problem
For the FCC, the quandary is over how to pay for the program, Brooklyn Law School professor Jonathan Askin told the E-Commerce Times.
Ensuring adequate funding for universal service in a world with an increasingly smaller pool of telephony revenue — and where more and more revenue is being derived from non-taxable services — is becoming difficult, he said.