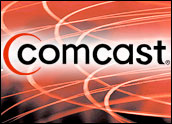 After a year-long review, the Federal Communications Commission and the Department of Justice have approved Comcast's proposed merger with NBC Universal — but only if a variety of conditions are met. Chief among them is that Comcast must give up management control of the video website Hulu.
The merger will create a new media force that touches not only television and movie content, but also the way it's delivered. At bottom, it positions Comcast as the nation's largest cable and broadband company.
Under terms of the US$13.75 billion deal, Comcast will acquire control of NBC Universal from General Electric. It will own 51 percent of a company it will create from NBC Universal's media assets, which include TV and movie content. GE will hold 49 percent. The deal will close by the end of January.
Consumers also come out as winners in the deal, John Flynn, senior counsel to the chairman for transactions at the FCC, told the E-Commerce Times.
For example, "there is the extending programming for Spanish-speaking viewers and children," he said. "There is also expanded access to broadband for rural areas of the country and underserved communities."
Bye Bye Hulu
A key concern for regulators was Comcast's involvement in the management of Hulu, an online video site co-owned by News Corp., Walt Disney and NBC Universal. It has become wildly popular in the last few years and recently has shown signs of branching into its own content, with the debut of a five-minute original entertainment news recap.
The FCC and Justice are requiring that Comcast give up NBC Universal's management rights to the site. Essentially, it will still be a part owner, but it will not have any voting rights or representation on the board of directors.
"We and the Department of Justice did not want Comcast to be able to thwart competition from Hulu," Flynn explained.
Comcast also will not be able to restrict NBC programming or its regional sports networks from competitors' networks in many cases. It must also set aside channels for independent programmers and keep NBC programming free on over-the-air TV stations.
In addition, the government is requiring that Comcast make NBC Universal programs available to third-party streaming services outside of Hulu.
Finally, Comcast is required to make stand-alone broadband service available at $49.95 per month for three years — meaning consumers cannot be forced to buy a cable and broadband bundle.
These conditions will remain in place for seven years, a longer period than typically applies to such deals.
Comcast and the Department of Justice did not respond to the E-Commerce Times' calls in time for publication.
The conditions Comcast accepted are consistent with the way it intended to conduct the Comcast and NBC Universal businesses and will not prevent it from executing its business plans or impair the competitiveness of any of its businesses, said David L. Cohen, Comcast's EVP in public policy, in a blog post outlining the deal.
A Tighter Squeeze
Some industry watchers have expressed disappointment at the extent of the conditions the government imposed.
"These conditions don't increase consumer welfare and are more onerous than what regulators typically require," Ryan Radia, an analyst with the Competitive Enterprise Institute, told the E-Commerce Times.
The restrictions are particularly burdensome given that the online video market is highly competitive and rapidly evolving, he continued, and subjecting Comcast to them while its competitors are free to innovate is not fair.
The requirement that Comcast treat its own video content on par with competing video sources is one example. "One of the benefits of a deal like this is that it gives a company new opportunities to monetize assets," Radia pointed out. "In this case, Comcast will find it difficult to do so."
The requirements also impose Net neutrality, Radia said.
At the end of last year, the FCC did put in place a Net neutrality order that applies to all firms, but there is a good chance it will be struck down, he noted. However Comcast will still be subject to it under this agreement.
Too Powerful
On the other end of the spectrum is Professor Jonathan Askin with the Brooklyn Law School, who believes that despite the requirements, the merger consolidates media distribution and content control to such a degree that it will be very difficult for an independent content creator to compete on a level playing field.
"The FCC and DoJ conditions are a short-term prophylactic, but in the long run, without eternal vigilance by a committed regulator, they will probably prove to be relatively meaningless patches," he told the E-Commerce Times.
Imposing merger conditions has increasingly become a tool by which the government can promote public policy objectives, Askin continued, but they typically are of short duration and do not affect parties beyond the merging entities.
"It certainly would be better for government overseers to craft broader, systemic policy reform that would apply equally to all similarly situated players rather than having to resort to 'piecemeal regulation by merger condition,' which essentially creates an unsustainable patchwork of inconsistent behavior, expectations and policy," he explained.
FCC's Flynn, not surprisingly, disagreed. "We think we have struck the right balance. The fact that some people thought the conditions didn't go far enough and some thought they went too far shows, hopefully, that we succeeded."