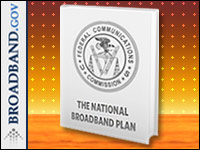 The U.S. Federal Communications Commission has approved a notice of proposed rulemaking that will lay the groundwork for the agency to auction television spectrum to mobile carriers. The NPRM establishes proposed rules and asks for public comment on the auctions.
This would be no ordinary FCC auction. Under the proposal, U.S. television stations would give up spectrum in exchange for proceeds from an "incentive" auction — a system that would be a world first, according to the FCC.
The concept was first introduced in the National Broadband Plan as part of the FCC's strategy to address surging demand for mobile Internet. Legislation permitting the auction was signed into law in February 2012. The law requires that some of the proceeds from the incentive auction be given to the Public Safety Trust Fund to build a national first responder network. The FCC is positioning the incentive auction as a model that other countries could follow as they confront similar burgeoning demand for mobile Internet capacity.
How It Works
The incentive auction consists of three major pieces:
A reverse auction allows broadcast television licensees to submit bids to voluntarily relinquish spectrum usage rights in exchange for payments.
A reorganization or "repacking" of the broadcast television bands frees up a portion of the ultra-high frequency (UHF) band for other uses.
A "forward auction" of initial licenses encourages flexible use of the newly available spectrum. The FCC is seeking comment on this entire process, including such issues as bid collection, how to determine which bids are accepted, and the determination of payment amounts to winners. Specifically, some of the issues on which the FCC is seeking comment include whether to collect sealed bids or use a multiple round bid collection format such as a descending clock auction.
The FCC did not respond to our request for further details.
A Good Short-Term Solution
The incentive auction is a good short-term solution to meet spectrum demand, Jeff Kagan, an independent tech analyst, told the E-Commerce Times. However, it won't do much more than push out the need for a radical, long-term solution by a few years.
"We have a limited amount of spectrum — that is the problem," he said. "We started auctioning it off years ago before there was any real demand, but five years ago the iPhone and Android triggered a huge growth in wireless services."
What the FCC is doing with the incentive auctions will help AT&T and Verizon Wireless — as well as smaller providers — extend their capacity a few more years, said Kagan, "but we still have to come up with a long-term solution, or we will be back to where we are right now in no time."
One possibility is for all the spectrum to return to the government, he suggested. On return, any company would have equal access to all of the spectrum. "That way there are no winners or losers depending on who has spectrum, but rather who has best customer service."
Without a long-term radical solution, he said, smaller competitors will drop out, leaving only AT&T and Verizon.
The need for spectrum is so dire that even this short-term solution may not come quickly enough.
Even if the incentive auctions were to take place very soon, it will be some time before the spectrum is usable, Ritch BlasiGM of mobile and wireless with Comunicano, told the E-Commerce Times.
"Short-term relief needs to be driven by making existing usable spectrum available through government auctions and purchases on the secondary market," he said.