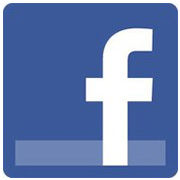 Facebook is finalizing a new tool for marketers that can help them determine how effective their promotions are and ultimately give them an incentive to stick around on the site as advertisers, Reuters reported.
The tool lets online retailers follow purchases made by Facebook users who have viewed their ads, although it does not divulge personal information about the individual users. The tool is meant to increase sales conversions, especially for direct-response marketers such as online retailers that want a sale on the spot.
With the new information, advertisers will be able to see when a customer viewed an ad via Facebook compared to when they purchased something pertaining to that ad, potentially helping marketers judge the effectiveness of the ad. They can then specifically target locations or times of day that had shorter turnaround times from viewing the ad to the point of sale.
The service has been in a testing period and has not rolled out for all businesses or e-tailers yet, but Facebook has said it should be available by the end of the month — and in time for the busy holiday shopping season.
Facebook did not respond to our request to comment for this story.
More Info is Crucial
Facebook is not the only company to offer such information. Advertisers are constantly developing new tools to help them learn demographic information such as the age, gender, geographic location, political leanings, hobbies and interests of their potential consumers.
That information can be particularly beneficial to advertisers on social networks such as Facebook. There, marketing professionals can design campaigns intended to be shared across the platform, with users more likely to trust messages and offers from brands many of their friends like.
Facebook's new service doesn't offer information in such stark detail. It does not give advertisers any personal information; rather, it provides the numbers of people who viewed the ad and later purchased the advertised product. It also tracks how much time passes between the viewing of the ad and the purchase. However, it does track this information, even if the purchase is made outside Facebook.
While it is more geared toward direct-response marketers, it could be a first step for Facebook toward offering additional details, said Jennifer Sheahan, founder of FBAdsLAB. Advertisers have long been turning to third parties to try to track sales information on Facebook, so to receive it directly will likely be a welcome gift from the social network, she noted.
"Analytics are essential to Facebook advertisers," she told the E-Commerce Times. "Most of our clients have found external solutions to track the sales made from their ad campaigns. I believe this new service will certainly benefit smaller companies. It's simpler and easier to have everything in one place — inside Facebook."
By reaching out and providing that information, Facebook is also showing it recognizes the needs of its advertisers and acknowledging how critical they are to keeping the site alive, said Lauren Formalarie, senior social analyst at Say It Social.
"Advertisers are somewhat neglected by Facebook's staff unless they are spending grandiose amounts of money," she told the E-Commerce Times. "The reward is supposed to be a good return on investment, of course, but by providing more ways to measure that, Facebook is finally showing some favor toward their advertisers."
Not Totally Selfless
The new program has benefits for Facebook as well as its advertisers. Analytics can help Facebook discern which types of products and services advertise successfully on its site, which can help it target categories of advertisers, said Sheahan.
"By offering this tracking service, Facebook will have concrete proof of the effectiveness — or lack thereof — of various niche markets' advertising efforts," she pointed out. "They will know which industries make sales, and which do not. They will know approximately how much profit advertisers are making on their ad campaigns. This could mean an increase in click costs in the near future."
The new system can also help Facebook retain advertisers. Revenue from ads is important to help the newly public company prove to investors it can remain relevant and keep revenue coming in.
Additionally, businesses that might be accustomed to more traditional forms of advertising will benefit from being able to see exactly how well a social advertising strategy could work for them, Formalarie noted. They will have numbers and trends to analyze in order to determine whether Facebook advertising will be effective in growing their brand.
"If they don't go into it with a sound strategy that includes tracking progress and measuring results, it's not worth the effort,"she pointed out. "For busy business owners, taking the time to understand how Facebook ads work without outside assistance could be a huge learning curve. Any assistance Facebook can offer is better than none."