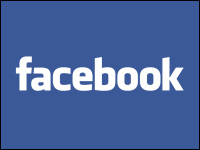 Facebook reportedly held a company-wide meeting Thursday to discuss how to deal with the negative publicity surrounding its privacy policies.
To be sure, Facebook has been fielding complaints and criticism — and even mass protests by its users on its own site — for years. However, a series of recent events has pushed those complaints to a zenith. In short, Facebook is having a vulnerable moment.
As the company decides how to move forward — and it did just announce a security fix to prevent hackers from accessing users' personal information — it is worth asking: Why isn't anyone reacting to Facebook's woes besides Facebook? Why aren't other social networks stepping up to present themselves as viable alternatives?
Social Diaspora
Sure, there is the Diaspora movement. Four programmers from NYU's Courant Institute are seeking funds online to build an open source answer to Facebook that would alleviate the privacy woes many of its users experience.
"We believe that privacy and connectedness do not have to be mutually exclusive," they say on the Disapora home page. "With Diaspora, we are reclaiming our data, securing our social connections, and making it easy to share on your own terms. We think we can replace today's centralized social web with a more secure and convenient decentralized network."
As of Friday afternoon, 3,904 people had pledged $141,267 to the goal.
Who Can Step Up?
With 400,000 users, Facebook is hardly quaking in its shoes. Nor is it likely afraid of other upstart rivals, such as OneSocialWeb, Elgg, Appleseed and Nexopia.
MySpace — once Facebook's chief rival — has largely ceded the competition, choosing instead to focus on the music-lovers niche.
Microsoft is a possible contender; there are rumors that it plans to step up its social networking ambitions with a strong focus on privacy.
Indeed, the only rival that seems to be growing as fast as Facebook is Twitter, and the two services differ in some important ways. Both Facebook and Twitter posted faster growth compared to other social networks during the month of March, reported the Nielsen Co.
Facebook claimed 117.1 million unique U.S. visitors that month — compared to 69.1 million in March 2009. Twitter reported 20.1 million visitors, compared to 13.8 million a year earlier.
Myspace.com had the second-highest audience in March, with 42.1 million visitors — but the figures show it is clearly in decline, having attracted 55.9 million the year prior. In 2008, it had 61.2 million visitors — when Facebook had just 24.9 million. LinkedIn and Classmates.com also posted declines in March, according to the Nielsen data.
There are a number of reasons behind Facebook's popularity — besides just the viral nature of its early growth, Andrew Ballenthin, president of Sol Solutions, told the E-Commerce Times.
Facebook has managed to achieve a tight and deep integration into media communication. "It is not just a social networking site anymore," he said. "It is used as a business and news network site. Its entrenchment in these communication channels has created an ultimate win-win scenario for keeping the competition out."
Smaller sites, even if they have the same functionality, he said, just can't compete. "They don't have the marketing clout."
Pivotal Moment
Given those strengths, the fact that Facebook might be nervous enough about privacy complaints to call a company-wide meeting is telling. Facebook has said little publicly about the meeting, leaving observers to speculate.
"These privacy issues are hitting a new height or pitch right now," said Paul Verna, senior analyst with eMarketer.
"It is not anything new — and it is too early to tell whether recent events will have a lasting effect on Facebook," he told the E-Commerce Times.
There is something different, though, about this protest compared to, say, the outcry over Beacon or the hostile reaction to changes to Facebook's page layout, Verna said. For one thing, several high-profile tech pundits have very publicly closed their Facebook accounts recently.
"There seems to be an new energy behind these protests," Verna remarked.
Indeed, momentum is building. On an hourly basis, the blogosphere and mainstream media seem to be cranking out articles about how difficult and complex it can be to tinker with Facebook's privacy settings. The New York Times, for example, notes that a user has to navigate 50 settings with more than 170 options.
Then there is the reappearance of an IM from Facebook CEO Mark Zuckerberg's college days — when he was just launching Facebook — reprinted in Business Insider:
Zuck: Yeah so if you ever need info about anyone at Harvard

Zuck: Just ask.

Zuck: I have over 4,000 emails, pictures, addresses, SNS

[Redacted Friend's Name]: What? How'd you manage that one?

Zuck: People just submitted it.

Zuck: I don't know why.

Zuck: They "trust me"

Zuck: Dumb [f*cks].
No Contest
Facebook's heft will likely save it, Verna concluded. It would have to take something huge — bigger than what is already out there — for Facebook to feel any real pain.
"MySpace has been struggling, and people view it as different kind of network," he said, "and for a small startup to get anywhere near the scale of Facebook will take a very long time — and it would have to struggle with the same privacy issues that Facebook is right now."