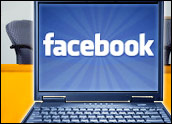 The world's largest social network is going to delay its plans to publicly sell stock, according to a recent report from the Financial Times that asserts Facebook will be delaying its highly anticipated initial public offering until late 2012.
An April IPO was previously rumored, but the Times reports that sources close to the company say Facebook will be focusing on product development until an undisclosed date late in 2012 to go public in one the most closely watched IPO filings in recent history.
It could also be one of the largest. Backing from investment mega-firm Goldman Sachs has the company pegged at a valuation of at least US$60 billion, with some estimates hitting the $100 billion mark.
"The day it finally does file, it's going to be pandemonium, whether that's April, May, June or tomorrow," Scott Sweet, senior managing partner of IPO Boutique, told the E-Commerce Times.
The report has raised questions about whether a delay was even possible for Facebook, since according to SEC rules, a company has to disclose its financials within a certain amount of time after it reaches 500 individual investors. Although filing an IPO and publicizing financial details usually goes hand in hand, the two don't have to be linked, and some companies have waited years to go public after hitting the 500 shareholder mark.
Facebook didn't respond to the E-Commerce Times' requests for comment.
Market Concerns
The report suggests that Facebook's concentration on upcoming enhancements to its network, rather than overall market volatility, is the main factor for the supposed IPO delay.
"In choosing the timing for an IPO, the real issue can be summed up by the old cliche: It's the devil you know — a potentially lower IPO price — versus the devil you don't — a huge variety of issues, including the macroeconomic environment, the moves of existing competitors or the emergence of new ones and the political environment, to name a few," Lise Buyer, corporate IPO strategist and founding principal of Class V Group, told the E-Commerce Times. "Every board of directors will have to evaluate the two and make their own determination about what is best for their company."
A profitable and wildly popular company with a solid corporate infrastructure like Facebook, though, doesn't necessarily need the cash and is relying on business strategy rather than an unpredictable market to make a decision.
"There is no one — no one — who can accurately predict whether the markets will be stronger earlier or later in the year. All we know is that it will be an election year, but that will be true all year long," said Buyer.
"Mark Zuckerberg is in a position to get this company as good as it can before an IPO," added Sweet. "His employees aren't going anywhere, and if he can get things added to Facebook, some bad stuff deleted and have some privacy updates, they can have an even stronger company and appeal to a broader audience when they finally do file. It almost makes for more suspense."
More Ground to Conquer
The company also has plenty of new users to attract. Though it sometimes seems the whole world is on Facebook, a focus on product development and privacy updates can help open the network to an even wider base. And although Facebook has made huge gains in expanding outside of the U.S., that market might not be conquered yet.
Markets like China, Japan and South Korea remain challenges to Facebook, and even in countries where Facebook leads, the differences between market shares are often not as dramatic as they are in the U.S., according to an investor note from senior analyst Michael Inouye of ABI Research.
Part of the reason networks in Asia have so much success is their inclusion of highly interactive gaming features and even some rudimentary e-commerce elements. Though Facebook and other U.S. social networks do have games available, the success with the combination of elements on one network platform is an indication social networking is still growing and could be anyone's game as networks expand to include more profitable elements and open up to a wider, mainstream user base.
Still, Facebook's hold on the market is solid right now, and even if the IPO is delayed until the end of 2012, the company has investors and tech stock watchers just where it wants them.
"We're talking about an incredibly unique and powerful force here. Delaying the IPO is a very astute move. They're a well-run company and being quite savvy in this process," said Sweet.