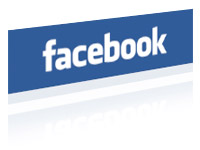 Facebook on Monday began rolling out new tools designed to help news organizations uncover the real-time conversations people are having across the social network.
The company released two APIs — Public Feed and Keyword Insights — to a handful of online publications.
The Public Feed allows news organizations to integrate Facebook conversations about trending topics such as real-time sports events, breaking news stories or TV shows into their own coverage. If a CNN news show is reporting the latest developments in the debate over Syria, for example, the producers could display some of the relevant Facebook discussion onscreen.
The Keyword Insights feature aggregates the number of posts associated with a given search term at any time. It also gives the news organizations anonymous demographic information such as gender, age and location of the people commenting publicly on those topics.
Initially, Facebook has rolled out the tools only to a small group of media partners, which includes CNN, Buzzfeed and Slate. It is in talks with other media companies and preferred marketing developers to make the services available for other partners in the coming weeks.
Wanna Be Like Twitter
Facebook's new offerings are designed to help it become an online destination for real-time conversations about current events. Toward that end, it recently introduced hashtags, embedded posts and trending topics.
Those features were popularized on Twitter, the site that is now the go-to spot for discussions about the news, said Thomas Bibby Varghese, CEO and founder of eBizUniverse.
"Facebook has really been trying hard to be like Twitter for instant conversations," he told the E-Commerce Times. "It's what Twitter is famous for, and it has gotten really good at it."
It will be tough for Facebook to take that title away from Twitter, he noted. Its best bet is to find a way to put those conversations directly into a user's News Feed or another specially designated area.
"I'm not sure how effective it is going to be unless this is somehow integrated into the News Feed, which is where most people spend their time," Varghese pointed out, "but there is little room left on the News Feed after all the sponsored ads. It's getting a little crowded."
Working Toward a Profit
Facebook's new tools don't have to convert any Twitter users or spark real-time conversations to be successful for the company's bottom line, though, said Internet marketing expert Brian Carter.
"It's part of a smart competitive strategy for Facebook to offer everything that's unique about Twitter," he told the E-Commerce Times. "Facebook has a superior popularity and wants to protect that."
Working from that position, Facebook can continue to convince advertisers that its site has everything that Twitter has to offer — plus a significantly larger and more global platform, Carter pointed out. Even if people aren't going to Facebook to chat about a hot season finale, advertisers will still be compelled to spend more on Facebook than on any other social network.
"Users will have fewer reasons to use Twitter or spend ad money there," he noted. "Trends could also give Facebook advertising a new real-time trend targeting option, further cementing Facebook's position as the go-to social advertising platform."