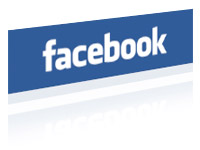 Facebook announced this week that it will test a new feature that allows select advertisers to run additional targeted ads in user's News Feeds.
The test is an expansion of Facebook Exchange, one of the social network's most profitable advertising initiatives. The service allows marketers to check users' online viewing habits via a cookie-based system. They can then deliver targeted ads based on those habits, as well as other information such as brands they interacted with on the site, or links shared between Facebook friends.
Previously, those Exchange ads ran only in the right-hand column of the site. The test will allow marketers to place ads in News Feeds, where users spend the most time on the site, according to the company.
Facebook is currently working on the test with a handful of demand side media buying platforms including TellApart, MediaMath and Nanigans. The company said it will be rolling out the program to additional platforms, developers and advertisers over the coming weeks.
The social network said that there will be no change in the number of ads users see in their News Feeds. The Exchange test will only be available for desktop feeds. The company made no mention of plans for mobile expansion, although it has made it clear it wants to build out its strategy for smartphones and tablets.
Facebook did not respond to our request to comment for this story.
Cookie Monsters
Advertisers are likely to respond well to the new opportunity to target users straight from their News Feeds, said Brian Wieser, analyst at Pivotal Research Group. The ability to use cookies and user history from Facebook Exchange is a huge draw right now.
"The online advertising ecosystem has been increasingly dependent on the use of data," he told the E-Commerce Times. "Advertisers, publishers and ad-tech companies are for the most part voracious consumers of data, and cookies in particular."
Adding that relevancy to Facebook ads is likely to be profitable for Facebook, said Alan Moore, Internet marketing consultant at ReachLocal. It could reverse the trend of advertisers shying away from Facebook ads, complaining they lacked relevancy compared to ads from data-heavy tech giants like Google.
"This change, if opened to all advertisers, will bring some businesses back for a second look," he told the E-Commerce Times. "This will create more revenue, at least in the short term, for Facebook."
Testing Users
If the alpha test with Facebook Exchange in News Feed does prove to be successful, the ads are likely to start crawling into feeds on Facebook users' smartphones and tablets, said Moore. As more users turn to mobile devices to log in to the social network, the company understands it needs to spark initiatives to monetize outside of desktop computers.
"Since mobile includes iPads, Droid tablets and smartphones that are mini-laptops anyway, I think these new ads definitely will be part of Facebook's mobile strategy," he noted. "If it makes Facebook money, it will be everywhere. Believe that."
Those ads – now more targeted and tougher to ignore – might frustrate users, Moore added. It's going to take a lot more than just a few ads, however, to get people to ditch the world's largest social network.
"Where else are you going to go?" he asked. "They are truly the only place in town when it comes to social media. More in-your-face ads are not going to stop the masses from logging in multiple times a day."