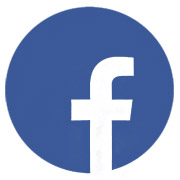 Facebook on Monday announced it was acquiring Onavo, a 3-year-old company that has developed a data compression technology for smartphones, among other things.
Based in Israel, Onavo will give Facebook a foothold in a market known for its advanced tech talent base. Onavo's Tel-Aviv office will become Facebook's new Israeli office.
While Facebook is clearly interested in global expansion, the driving focus behind this acquisition is most likely Onavo's technologies and the expertise of its 40-some employees. In addition to its mobile utility app, Onavo has launched a mobile market intelligence service based on real engagement data.
"Our service helps people save money through more efficient use of data and also helps developers, large and small, design better experiences for people," CEOs Guy Rosen and Roi Tiger said in a blog post about the deal.
Improving Facebook's Mobile Experience
It is a given that most social media companies could benefit from advanced mobile analytics, and that is especially true of Facebook, which is relying heavily on mobile advertising, Rob Enderle, principal of the Enderle Group, told The E-Commerce Times.
"Companies need [Facebook] to either showcase to advertisers that their mobile advertising strategies are working — or if they are not working, to figure out how to make them work, "Enderle said.
The Onavo acquisition also could boost Facebook's other mobile initiatives, such as Facebook Home, said Sang Nam, an associate professor at Quinnipiac University.
However it uses the new company, "Facebook is making a bold statement by acquiring Onavo," he told the E-Commerce Times.
Onavo's creds in data compression are important, said Eyal Bino, founder of the Worldwide Investor Network.
"I know the company from when it first launched, and one of its motivating factors was when one of the founders went overseas on a trip and was shocked by the data costs from his cellphone carrier," Bino told the E-Commerce Times. "He came back with the idea of building something that will lower data costs for people who travel or roam from their networks."
For Facebook, such technology is key as more people access its network from their mobile devices.
"Facebook doesn't want to see people limiting their use of Facebook — not watching videos or clicking on ads because of limited bandwidth," Bino said.
Accessing Israel's Tech Talent
It is an added bonus that this technology is available from a company in Israel, Bino added.
"Acquiring Onavo gives Facebook much better access to innovation in Israel. They will have access to companies in earlier stages of innovations and get to know the entrepreneurs behind these companies," he pointed out.
This deal is unusual in that most of Onavo's employees will stay in Tel Aviv instead of moving to Facebook's Menlo Park, Calif., headquarters, noted Quinnipiac's Nam.
"It's meaningful that Facebook now has its very first office in Israel," he said. It also furthers Facebook's plan to expand worldwide.
"About a month ago, Facebook published 'Is Connectivity A Human Right?' and this move seems to be connected to Facebook's ambition to connect the world," Nam said.
Investors Like It
Another advantage to the deal, Nam said, is that investors seem to like it.
"Its stock price went up instantly after announcing its acquisition," he pointed out. "Whether Onavo will help Facebook to make more profit or not, it's all about the perception that Facebook is expanding."