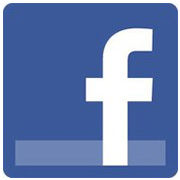 By now Facebook must rue the day it went public — or at least rue its initial offering price of US$38 per share. On Thursday, the company's stock closed at $19.88, after hitting a low of $19.69. Early Friday, it hit a new low of $19.01 — half its IPO value, plus a penny. By mid-day, it had recovered slightly to $19.14.
From the first hour of its wildly anticipated IPO, Facebook trading was plagued with glitches, and the company's early expectations were disappointed. The stock has been under the microscope since then, and there's been little cause for encouragement.
The current slide is due to the expiration of a ban preventing early investors from selling their shares in Facebook. When the ban lifted, many of them began to unload.
Weathering This Particular Storm
With respect to this particular issue, the worst — from the company's perspective — is probably over.
The shares coming online are held by Microsoft and Facebook executives, as well as venture capitalists and lower-level Facebook employees, Andreas Scherer, managing partner at Salto Partners, told the E-Commerce Times.
"I don't see a major risk for the first two groups to unload shares in huge quantities. It's a different story for the latter two groups," he said. "For those, it could be tempting to sell as long as their shares are in the money."
In the short term, however, it's likely that Facebook will experience continuous up and down movement.
"On one hand, we have significant quantities of stock potentially entering the market," said Scherer. "On the other hand, I expect technical corrections due to overly aggressive short selling, as well as new investors buying up shares — such as Soros."
The slide in Facebook's stock price is a reminder that the price of everything, including shares of any security, are determined by supply and demand, said Barry Randall, chief investment officer of Crabtree Asset Management and a Covestor model manager. "And with demand tepid, thanks to Facebook's mobile problem, the increase in supply brought on by the unlocking of shares is having the obvious effect: FB gets cheaper," he told the E-Commerce Times.
It is important to remember, he continued, that there really isn't an actual increase in the number of shares outstanding — only a slow and steady increase in Facebook's "float," or the number of shares freely tradeable in the market rather than tied up in long-term venture capital or insider holdings.
"Specifically, today's unlock will mean that about 23 percent of shares outstanding will be free-floating. The balance of Facebook's 2.7 billion shares will unlock over the next year," Randall pointed out.
In short, the number of Facebook's shares outstanding is largely unchanged by this unlocking process, he concluded, and therefore the earnings per share estimates aren't being revised downward solely due to the unlocking of shares.
A Look at the Mid-Term
In the mid-term, other factors come into play, Salto's Scherer said. For instance, are its ads and sponsored stories more targeted and, as a result, more valuable?
This is a big question and it's a tall order for Facebook to prove that they are, he said. It has to sell the argument that its ads — while not necessarily leading to the so-called last click, which Google dominates — are triggering buying decisions.
"Facebook has to explain that its ads behave more like TV ads — just better targeted, due to their social character," Scherer explained. "If they succeed, then we might see unprecedented highs. If they don't, then its stock will test the single digits."
Mobile Issues
Facebook also needs to get a grip on its mobile issues, said Crabtree's Randall.
"The problem isn't that Facebook's mobile customers aren't going to pay — they will. Rather, the problem is simply one of recalibration: When Facebook went public, investors were counting on a trajectory of advertising revenue growth. Now that trajectory will be lower, as fewer ads can be sold against the mobile traffic than against traffic driven by PC access. But I think Facebook's mobile revenue will still be measured in the millions of dollars and be profitable," he concluded.
Facebook did not respond to our request to comment for this story.