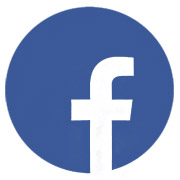 Facebook on Monday announced that it will acquire Mobile Technologies, a company that specializes in speech recognition and voice technology.
"It has always been our mission to make the world more open and connected," said Tom Stocky, Facebook's director of product management.
"Voice technology has become an increasingly important way for people to navigate mobile devices and the Web, and this technology will help us evolve our products to match that evolution," Stocky added.
Terms of the deal were not disclosed. Facebook did not respond to our request for further details.
The Mobile Transition
Certainly from a big-picture perspective, the acquisition is in line with Facebook's honed focus these days on all things mobile, Craig Palli, chief strategy officer at Fiksu, told the E-Commerce Times.
In general, Facebook is seeking to transform its platform to cater to a more active and mobile lifestyle, Palli explained, "and acquisitions like this one will accelerate that transformation.
"Facebook saw 41 percent of their revenue from mobile in Q2, and acquisitions like this will keep them moving down the path to majority mobile revenue," he said.
By adding voice to its service, Facebook can give its community the flexibility of using voice or keyboard to access or browse its features and functionality, Ritch Blasi, senior vice president for mobile and wireless at Comunicano, told the E-Commerce Times.
"As a means of reaching another market, it might also help them appeal to an older audience who want no part of using a small phone keyboard to stay in touch with family or friends," Blasi added.
A Talent Infusion
This is also a talent acquisition play for the company, Chia-Lin Simmons, vice president of marketing and content at Harman International, told the E-Commerce Times.
"Mobile Technologies has a great product, and it took some very talented people to build that out," Simmons explained. "The tech industry is fueled by intellectual capital, and it makes sense to acquire talent in a new technology area that had not been Facebook's core competency."
Mobile Technologies noted on its own website that many of the team will be joining Facebook's headquarters in Menlo Park, Calif.
That said, Simmons points to the benefits the Mobile Technology product itself will deliver to Facebook.
"Increasingly, people are reaching the Internet via mobile, and one of the major areas in usage for mobile is voice recognition," she said. "Being able to voice in a search on Facebook and voice post on Facebook are all major opportunities. We are increasingly using Facebook everywhere we go, including cars, so having a hands-free capability there is also a win."
Global Reach
Also worth noting is that Mobile Technologies is no baby startup: The company was founded in 2001 and has since developed a number of cross-lingual communication tools including Jibbigo, a speech-to-speech translator for mobile devices that runs both online and off.
Mobile Technologies also developed and deployed the first automatic, simultaneous interpretation service for lectures.
Indeed, another benefit of this acquisition for Facebook, Simmons said, is the global bona fides that will result.
"The purchase of Mobile Technologies will help Facebook become more dominant in many countries in Asia and Latin America, where Facebook is not a major social media property," she predicted. "Mobile usage as a method of reaching the Internet is much higher in developing countries as well as in other parts of the world."