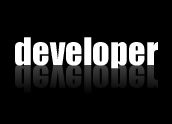 Beginning July 1, Facebook will require games on its site to accept payments in its own virtual currency, Facebook Credits. It is not an exclusive requirement — game developers can use other game currencies as well.
Facebook, however, will motivate developers to use its system, dangling such plums as early access to new product features and better ad placements.
Little wonder: With a 30 percent cut of whatever developers sell using Facebook Credits, its virtual currency is very important to Facebook, second only to its online ad revenues.
Some, however, see this move not as an end to itself — that is, a way to rake in more money — but rather the beginning of the next stage for Facebook's evolution.
The Next BoA?
"Facebook is using the gaming market to develop the next generation of banking and financial services," said Andy Abramson, CEO of Comunicano. In short, the social network is positioning itself to become a financial services company or a metamediary between insurance companies, banks, auction markets and PayPal-like services, he told the E-Commerce Times.
Facebook did not return a request for comment from the E-Commerce Times in time for publication.
A Cautious Approach
If that is its plan, it is moving very cautiously, said Kolja Reiss, managing director for Mopay. "We have spent a lot of time talking with Facebook about Facebook Credits because mobile is an ideal way to make payments. They have been moving very slowly, even hesitantly, to get to just this point."
That said, Reiss does believe Facebook Credits will eventually expand beyond the Facebook platform. For starters, even though game developers have other options, they will naturally fall into using only Facebook Credits.
"Facebook has been talking with the top five to 10 app providers within Facebook and they have all signed agreements to use its virtual currency system, which means Facebook has the major players on board," Reiss said.
"And if you think about it, you'll realize that those app developers don't just publish on Facebook but on other gaming platforms as well. Facebook will eventually want to open the system up to all platforms so it is easy as possible for developers to use."
All of this is speculation, Reiss added. "I doubt if Facebook could definitely tell you what its plans are right now."
Ubiquitous on the Internet
At its heart, Facebook sees itself as a ubiquitous force on the Internet — Reiss points to the development of the Like button and its immediate uptake. "They want to dominate other parts of the Internet as well," and its virtual currency system is a good way to go about that, he concluded.
Even if Facebook's aspirations are limited to the gaming industry, the move is still an ambitious one, said Todd Northcutt, GM/VP of GameSpy Technology.
"When I heard this my first reaction was that Facebook wants to become a serious gaming platform," he told the E-Commerce Times.
By requiring game developers to offer Facebook Credits, "it brings them inline with what you see on other gaming platforms such as Microsoft or Nintendo. On those you have to use their virtual currencies," he said.
The shift will also help weed out the ever-proliferating fraud on Facebook, Northcutt added.
"There are so many other players offering virtual currencies in games. Having everything under the Facebook umbrella will reassure customers," he stated.