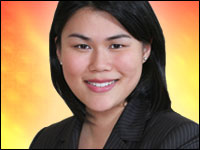 A Canadian from the Province of Manitoba has recently sued the Internet giant Google, citing unspecified damages regarding alleged problems stemming from Google's social networking and messaging tool "Buzz," which is integrated into Gmail, the company's Web-based email program.
This came on the heels of the recent US$8.5 million settlement entered into by Google in the U.S. for issues related to Buzz.
Heralded as Google's answer to the ever-growing popularity of social networking, Google Buzz was announced and released on Feb. 9, 2010, with the tag line, "A Google Approach to Sharing," in a press conference at the company's Mountain View, Calif., headquarters.
With the goal in mind of capitalizing on the large number of Gmail email users (~176 million), Buzz was Google's boldest attempt to build a social network the likes of which could compete with Facebook and Twitter.
Todd Jackson, the product manager of Google described Buzz in the following manner: "The new service has five features. You will automatically follow the people you email and chat with on a regular basis. You will be able to share content from around the Web, including YouTube videos, Flickr photos, site links and other materials. You will be able to share your thoughts in a public way and in a private way. You will get social updates in your inbox. And Google will help you find only the stuff that matters by recommending popular content. The mobile version of Buzz can figure out where you are and show you nearby Buzz posts."
By providing social communications, Buzz would help to bridge the gap between work and leisure, said Google Cofounder Sergey Brin. However, the service and its subsequent release have faced considerable issues from privacy groups and the Courts, as well as from trade commissions.
Legal Issues and Criticisms
Within days of its release, Buzz was the subject of a class action lawsuit in the U.S., which alleged that Google had committed numerous violations of several U.S. federal laws relating to the protection of privacy. This lawsuit was later settled for $8.5 million. While Google agreed to settle, it did not admit fault. Instead, it simply stated that it must better educate its users with respect to Buzz's privacy options.
The Electronic Privacy Information Center also filed a complaint with the Federal Trade Commission, alleging that Google Buzz "violated user expectations, diminished user privacy, contradicted Google's privacy policy, and may have violated federal wiretap laws."
The Electronic Privacy Information Center described its main privacy concern in the following manner: "These problems arose because Google attempted to overcome its market disadvantage in competing with Twitter and Facebook by making a secondary use of your information. Google leveraged information gathered in a popular service (Gmail) with a new service (Buzz), and set a default to sharing your email contacts to maximize uptake of the service. In the process, the privacy of Google users was overlooked and ultimately compromised."
The Privacy Commissioner of Canada made the following statement with respect to the unveiling of the Buzz program and its impact: "We have seen a storm of protest and outrage over alleged privacy violations and my office also has questions about how Google Buzz has met the requirements of privacy law in Canada… My office has a variety of resources available to help companies build privacy into their products and services. When companies consult with us at the development stage, they can avoid the problems we've seen in recent days."
Canadian Lawsuit
Using similar arguments as those raised in the U.S. lawsuit, lawyer Norman Rosenbaum, acting for the Manitoban, alleges that even though Google told users on Feb. 9, 2010, that they had a choice as to whether or not to activate Buzz, Google automatically activated it on users' Gmail accounts.
More succinctly, Rosenbaum said, "it's a breach of privacy… it automatically affected all of your followers. Even if you said you didn't want to have your email list forwarded, it did it anyway."
According to the statement of claim filed before the Manitoba Court of Queen's Bench, anyone who exchanged at least one email with a person could add that person to their Buzz "following" list and immediately see private information, including profile information, Buzz posts and follower lists. In addition, this profile information could include the user's occupation and home address.
In moving forward with this action, Rosenbaum stated that pursuant to Manitoba law, each and every privacy breach may bring with it an award of $5,000 in damages. Moreover, as this was filed as a class action suit, additional complainants may sign on, so the actual measure of damages is yet to be determined and may grow quite large.
---
Daisy Yu
is a business and technology lawyer at
Heydary Hamilton
. Her practice is focused on commercial transactions, IT matters, trademarks and franchising law.