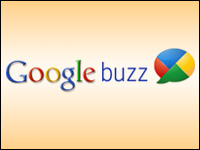 If you use Gmail, you received an unusual email late last night from Google. The company sent a notice to its millions of U.S.-based Gmail users announcing the settlement of its privacy class-action lawsuit over Buzz. Google launched the social networking service last February. Soon after, a privacy uproar ensued.
One problem was that Google added "followers" from users' Gmail accounts without first asking permission. So your boss might have seen a post about how wasted you got last night, for example.
Google's loose privacy practices angered users to the point that a class-action suit was launched.
In its email announcing that it had settled that suit, Google insisted that it had quickly addressed Buzz privacy concerns. Further, it committed US$8.5 million to an independent fund; most of that money will go to support organizations promoting Internet privacy education. Some will be used to cover legal fees incurred by class-action participants.
No compensation will be paid directly to the millions of class members — all Gmail users — any of whom is free to object to the proposed settlement by writing to the court. Those who do nothing will relinquish their legal claims in the matter. The court will consider final approval of the settlement on January 31, 2011.
Google's Pain Points
Since Google is sitting on roughly $40 billion in cash, the financial punishment won't hurt the company.
"The $8.5 million subsidizing education is small change," Charles King, principal analyst at Pund-IT, told the E-Commerce Times. "It will eventually be considered a minor blip. Facebook has been embroiled in privacy issues on an ongoing basis, and it doesn't seem to tarnish their image at all."
Settling the matter and getting on with business may be a good move for Google.
"They were wise to settle," Rob Enderle, principal analyst at the Enderle Group told the E-Commerce Times. "A protracted trial would not have been good for Google. A company that uses people's private information does not look like success."
Google is also facing privacy concerns about its worldwide mapping program, Street View, particularly in Europe.
"People there are considering whether to litigate," said King. "Privacy is not the same for everyone. It's more of a concern in Europe, and companies have to be careful about how they manage privacy concerns as they move into the global market."
Google's Social Networking Future
The class action suit will not likely put a damper on Google's social networking ambitions. Buzz had not yet caught fire, so it may not have been hurt.
"I'm not sure the brand is damaged," said Enderle. "I'm not sure people know what Buzz is."
Google has been eyeing other opportunities in social networking. In August, the company acquired Slide, a social networking and gaming company. Slide has about 27 million users and offers services from photo sharing to social games such as SuperPoke, a Facebook application.
Google's success in social networking will require some concerted marketing.
"People are not going to just go, 'This is neat. I think I'll try it' when Google introduces a product," said Enderle. "You have to move them. Otherwise people will stay where they are. Google has to find a way to move them."
The massive company may be running into the same problem Microsoft faced when it realized it had to roll up its sleeves and learn to market its new products, he suggested.
"Google has become a bad caricature of Microsoft in the 90s," Enderle remarked. "Microsoft didn't know how to market. Google seems to be repeating all of the mistakes Microsoft made. Not marketing has been one of Google's critical exposures."