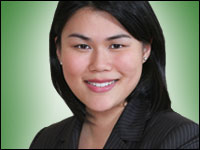 In the past few months, Research In Motion, the creator of the BlackBerry, has been under pressure by authorities in the United Arab Emirates, Saudi Arabia, India, and other countries to provide greater access to the encrypted information sent by its devices. Each country threatened to ban BlackBerry services unless RIM agreed to grant it greater access to monitor such communications.
This demand is due to the belief that such communications pose security concerns — that encrypted message and email chat services could be used for nefarious purposes including terrorism and other illegal activities. In addition, countries such as Indonesia have expressed concern that mobile communications could also be used violate laws or national mores. For example, Indonesia has requested that RIM block pornographic content.
Governments Seeking a Total Ban
In August, both Saudi Arabia and India imposed separate deadlines for RIM to provide access to BlackBerry users' messages in order to avoid a ban. RIM argued that such a ban would "risk undermining the growth of electronic commerce by demanding access to secure communications and transactions," and that the issue was not only about BlackBerry, but also about the Internet. "If they can't deal with the Internet, they should shut it off."
Despite those harsh words, RIM was able to avert a total ban and reach a deal with the respective governments, but only after RIM decided to allow the Saudi and Indian governments to have access to BlackBerry users' emails and instant messages.
In seeking access, some governments have suggested that RIM already provides some access to the U.S. government, and they were merely asking to be treated in a similar manner. RIM categorically denied those allegations and stated that any claims that it provided "something unique to the government of one country" were completely unfounded.
Security vs. Privacy
Certain countries, such as Saudi Arabia, do currently block some Internet content for political reasons. Some have suggested that the pressure on RIM is an effort by these governments to exert more control over communications, and that in attempting to appease them and preserve its access to the overseas market, RIM compromised BlackBerry's appeal: strong data encryption.
Saudi Arabia is reportedly RIM's largest market in the Middle East, with about 700,000 BlackBerry users. India is the second largest mobile market in the world, and the United Arab Emirates, where the Middle Eastern business hub of Dubai is located, provide services to about 350,000 BlackBerry users.
Apart from the fact that the request for greater access to BlackBerry communications could be used by governments for political purposes, there are legitimate security concerns as more people use such mobile devices. For example, in 2008, 166 people were killed in a terrorist attack in Mumbai, which was believed to have been planned by extremists using mobile and satellite phones.
Such security concerns have been acknowledged by various governments in the world, including the U.S. government, but as more people acquire mobile devices and use them to perform an increasing range of tasks, RIM must balance security concerns against users' privacy concerns.
What makes this balance even more difficult to attain is the fact that some governments do not have a strong technological understanding of the BlackBerry. For example, governments are demanding a "back door key" to encrypted files. Such a key does not exist, as the BlackBerry was designed to prevent anyone, including RIM, from reading encrypted information.
In addition, both Saudi Arabia and India, in negotiating with RIM, have insisted that RIM must locate servers inside their countries to make monitoring easier, a response that would have no effect on the ease of access to RIM's global system.
RIM is attempting to raise awareness with respect to the limits of its technology. It is holding discussions with the regulatory authorities of various governments in an attempt to get across the message that the Internet requires secure communications. It has also proposed an industry-wide forum to examine ways of "supporting the lawful access needs of law enforcement agencies while preserving the legitimate information security needs of corporations."
Going Forward
While RIM managed to come to a resolution with the governments of Saudi Arabia and India, the solution is temporary at best. RIM has set a precedent, and other countries seeking access to BlackBerry communications will now expect similar deals. Already, the UAE has announced its intention to block the BlackBerry by October.
Indonesia has not yet set any deadlines to avoid a BlackBerry ban, but it has threatened that such a ban will occur if its demands to block pornographic content are not met.
RIM is not the only player that is being affected; India has stated it will demand that other companies, such as Google and Skype, also provide access to data and install local servers in the country.
Whatever the future will bring is unclear, but it does appear that private companies wishing to do business in certain regions in the world are being compelled to adjust their business practices and their business services for fear of being banned.
---
Daisy Yu
is a business and technology lawyer at
Heydary Hamilton
. Her practice is focused on commercial transactions, IT matters, trademarks and franchising law.