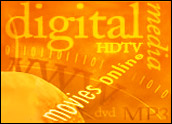 When many individuals attempted to watch the recent World Cup games online, depending on where they were located and from which website they tried to view them, they may have found the following statement on their screen: "The requested video cannot be displayed in your region" rather than the game itself.
That pop-up message was due to "geo-blocking" or "geo-fencing," a practice that allows only the people within a specific geographical region to view online content such as video streams. It's managed by identifying where an individual is currently located based on the Internet Protocol (IP) address.
Territorial Licenses and a Borderless Web
Broadcasters, sports leagues, music distributors, and other classic intellectual property right holders typically use geo-blocking to protect the value of their content on the Internet. Even though the Internet is borderless, licensing for commercial content is still being done using an anachronistic geographic (usually territory-by-territory) basis. Re-broadcasting to other nations, even if done through the Internet, would likely violate these region-specific licensing and distribution agreements.
Geo-blocking has become the common business solution used to prevent unauthorized access to licensed content. Rights holders have argued that without some mechanism to enforce their content rights, they would lose revenue (in the form of advertising), which would make it unfeasible for them to license certain content.
Geo-blocking is the standard mechanism used by rights holders to enforce their rights, and it is becoming the standard policy worldwide. For example, Canadian residents are unable to access Hulu, a popular U.S. video site; U.S. residents are unable to access CBC streaming of various sporting events; and neither Canadian nor U.S. residents are able to access Spotify, a European music service.
Circumventing the Geo-Block
However, geo-blocking is not all powerful. As one would expect, geo-blocking is readily subject to circumvention. Individuals who wish to access content on sites blocked in the country in which they are located can evade geo-blocking by disguising their computer's IP address.
They can use a service that relays the individual's Internet connection through a proxy server in another country, so that the individual appears to be located there. There does not appear to be a solution for such circumvention, and rights holders have resigned themselves to the fact that at this point, such techniques must simply be tolerated.
While not foolproof, geo-blocking is nevertheless common because traditional broadcast rights are still perceived as being more valuable than newer rights that allow for online distribution. Advertising is still the greatest form of revenue generator. Rights holders may perceive that there is little benefit for them to stream their programs online for viewers outside of their designated territory, where the goods and services which the advertisers are promoting may not be accessible or may have little appeal.
However, this view will likely change as a greater number of people watch videos online, instead of watching content through the traditional broadcasting medium. As this change occurs, licensing content by territory, and the corresponding solution of geo-blocking to enforce the license of right holders, may be inadequate.
Rethinking the Methodology
When licensors and rights holders first negotiated licenses for content, it is doubtful that the parties envisioned the existence of a global community where individuals could interact via the World Wide Web.
Perhaps the method to license content should be rethought, so that while rights holders are protected, individuals also have more options for accessing content online. For example, perhaps Internet broadcasting rights could be sold to local companies, separate from traditional broadcasting rights.
Until the methods currently used are rethought and altered, individuals wishing to access blocked content will simply have to use proxy servers to evade geo-blocking — or wait and hope for resolution of rights issues in their location.
---
Daisy Yu
is a business and technology lawyer at
Heydary Hamilton
. Her practice is focused on commercial transactions, IT matters, trademarks and franchising law.