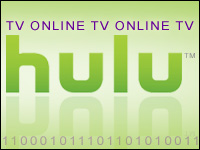 Hulu, the TV-network-owned site for watching television programs over the Internet, has announced a new paid subscription service that promises to give users greater freedom to watch their favorite shows online.
Hulu introduced the new service, called "Hulu Plus," Tuesday in a blog post authored by Jason Kilar, the service's CEO. "Starting today, we're issuing invitations to become a Hulu Plus subscriber," Kilar wrote before directing those interested in receiving an invitation to a specific page on the Hulu site.
Random Invites
Additional invitations will be sent out over the coming months to random people who follow Hulu on Twitter or indicate they like the service on Facebook. "We'll be sending out as many invitations as we can each week," Kilar added, "and as soon as we're ready, we'll remove the need for an invitation and start bringing in new subscribers without delay."
Hulu Plus subscribers will pay US$9.99 per month for what Kilar described as an expanded library of television shows, including full seasons of select shows produced by the FOX, NBC and ABC television networks. The existing, free Hulu service offers only a handful of episodes from each television season.
Hulu Plus also will offer an enhanced viewing experience with shows streaming at the high-definition resolution rate of 720p. The regular Hulu.com service streams at a resolution rate of 420p.
TV Everywhere
In addition to improved resolution, Hulu Plus also will offer many more choices for viewing programs than just a Web browser on a PC. From the outset, the new service will allow for viewing shows on mobile devices such as the Apple iPad, the iPhone 3GS, the iPhone 4, and the third-generation iPod touch. It also will work on Samsung Internet-connected TVs and Blu-ray players, and Hulu said support for the Sony PlayStation 3 and Microsoft Xbox 360 gaming consoles is coming soon.
With the array of available devices, Hulu Plus subscribers theoretically could start watching a program on a television in the living room, pause it and move it to a laptop PC or iPad on the patio, turn it off again and resume watching it on an iPhone while riding the train to work the next morning, Kilar wrote.
What Hulu Plus won't offer is a commercial-free viewing experience. The service has to include ads in order to keep the price at $9.99 per month, according to Kilar.
A Measured Approach
Hulu's measured approached to signing up subscribers to the new service mirrors the strategy it used in launching its original service. That method seems to have served the two-year-old company well, according to Dan Rayburn, a principal analyst with Frost & Sullivan.
Hulu, which is owned in part by the parent companies of the three major U.S. television networks from which it gets much of its content, recorded $100 million in its most recent fiscal year and showed a profit in its last two fiscal quarters, Rayburn said. "They didn't have to launch a paid service to secure the long-term future," Rayburn told the E-Commerce Times, "but it certainly will help. This is just one of many new services they can be expected to offer."
The makeup — and timing — of any additional Hulu services likely will depend on how well Hulu Plus fares. A big question in regard to Hulu Plus is whether users are yet willing to pay to stream television shows from the Internet.
"Consumers have shown they are willing to pay for unique content offered in a high-quality format — Major League Baseball and the NFL have proven that," Rayburn surmised, adding that by improving the resolution of its content to 720p, Hulu has given its new service a better chance of attracting a broad subscriber base.
"No one was going to pay 10 bucks a month to watch poor-quality video," Rayburn concluded.