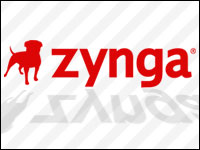 I am not now — nor have I ever been — an online gamer. I've never even thought about sitting down in front of a Sony PlayStation, Microsoft Xbox or any other game console. And until a few days ago, I considered the idea of paying real money to buy virtual goods to spruce up ones surroundings in imaginary worlds like "FarmVille" and "CityVille" just plain dumb.
Then I heard that Zynga, the company that created "FarmVille," "CityVille" and a host of other online games that are highly popular on Facebook, filed for an initial public offering.
The announcement alone was no big deal. This, after all, seems to be the year of the social media IPO. LinkedIn already has taken the plunge. Groupon has started the process, but is yet to set an actual offering date — and everyone expects the two social media top dogs, Facebook and Twitter, to start offering shares to the public sooner rather than later.
Making Real Money
Zynga's IPO announcement piqued my interest for one reason: The company reported net income of US$91 million on revenue of $597 million last year, making it one of the few social media companies that's actually turning a profit.
Not even Groupon — which offers coupons that can be exchanged for discounts on tangible goods and services, and is considered the second most valuable social media enterprise after Facebook — can make that claim.
So, I wanted to know how Zynga could be a profitable enterprise when more than 90 percent of its revenue is generated by selling fake farm animals and equipment or collecting on invoices for artificial electricity in make believe apartments. In other words, what exactly motivates people to spend so much time and money on these virtual games?
For the answer, I turned to several people I know who play online games. Most of them play what I consider the more traditional video games on the PlayStation and Xbox consoles, but a few also play "FarmVille" on the Facebook platform.
It's Just Entertainment
After talking to people who actually play them, I concluded that buying virtual stuff is simply another form of entertainment, a diversion from whatever it is they do to make a living. When viewed in that context, playing an online game is not much different than downloading music or movies.
It's easier to accept the idea of someone shelling out a few bucks for a condo in "CityVille" when you compare it to spending $5 to download a movie, $10 or more to see a movie in a theater — or $100 or more see your favorite band perform in concert.
In fact, when considering all of your available entertainment options, online gaming, in whatever form you choose, just might be among the most affordable.
I'm not sure how much the cost contributes to its popularity, but there's no question that online gaming is a lucrative, and fast-growing business. By 2015, online gaming companies are expected to be raking in $112 billion in annual revenue, according to Gartner. That would represent a 51 percent increase over the $74 billion the industry hauled in last year.
Everyone Loves Online Games
An interesting footnote to the story is that it's not just young people with massive amounts of extra time on their hands who are attracted to online games. I've had marketing people with several companies that sell high-tech products tell me that online games are among their most successful tools for generating sales on their websites.
Even high-level corporate executives are registering to play these online games, the marketing folks tell me. Games on corporate sites don't generate direct revenue. They're free to play; they typically only require players to provide their names and contact information, which comprises the sales lead. When one of those leads turns into a sale, however, the online game could be given partial credit for generating that revenue.
The general popularity of online gaming bodes well for Zynga. It currently is the runaway leader in the category of games not tied to a hardware console — and Gartner expects that portion of the market to experience the most rapid growth going forward.
That, in my mind, makes Zynga a better bet to be a successful business over the long term — rather than just a quick IPO sensation — than most social media companies.
Possibly Too Close to Facebook
Zynga's biggest potential stumbling block is currently its greatest strength: its close association with Facebook. Almost all of the nearly $600 million in revenue Zynga generated last year was from people playing its games on the Facebook platform.
That's great now, but what happens if Facebook suddenly starts losing large numbers of users, or decides to start creating games on its own and cuts Zygna out of the loop? Facebook already cut into Zynga's revenue by insisting that game players use Facebook Credits to purchase virtual goods on the site rather than make those transactions through PayPal or some other outlet.
While there has been some evidence that Facebook usage is leveling off in developed countries, there's still a lot of room for Facebook, and thus Zynga, to continue attracting new users around the world. With Facebook's size, it's doubtful that it could muscle Zynga out of the online gaming business without attracting the attention of the antitrust police.
Still, anything can happen in business, and particularly in a technology-related business. That's why Zynga's efforts at adapting its games for mobile platforms, including the iPhone and iPad, make good business sense.
If Zynga can maintain its market leadership over the long term, this virtual game maker will not only continue to collect real money from its customers, it ultimately will pay real dividends for its investors. I'm not sure too many other social media companies can make the same claim.