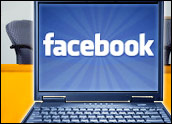 Facebook is testing a new feature that offers to promote users' posts and status updates for a fee.
The new service is currently only available in New Zealand. There, Facebook users can pay US$2 to "highlight" a post, making it more visible to a greater number of their Facebook contacts. Users can pay via credit card or PayPal.
Facebook confirmed the trial launch and said it was one of many ideas it's considering to increase user engagement on the site.
"We're constantly testing new features across the site. This particular test is simply to gauge people's interest in this method of sharing with their friends," a Facebook spokesperson said in a statement provided to the E-Commerce Times by Alex Hollander, communications personnel for Facebook.
It's not the first time New Zealand is the testing country for a new service launch for Facebook. The social network debuted the Timeline feature there before it made it available to U.S. users. The company didn't respond to our requests about whether it had plans to expand the paid post promotions outside of New Zealand.
IPO Pressure
The launch comes during Facebook's final days as a privately held company. The company's IPO road show hit major U.S. cities last week. The social network set an IPO price of $28 to $35 per share, which would value Facebook at as much as $96 billion. That would make it the largest Internet IPO to date, but that doesn't mean investors aren't concerned as the stock prepares for its public debut.
"Following its IPO, Facebook will be doing all sorts of things to try and generate revenue," Greg Sterling, founder of Sterling Market Intelligence, told the E-Commerce Times.
Though Facebook is more mature than many tech IPOs, revenue is a chief concern for investors looking to back the social network. Questions being considered over the valuation include concerns about the site's business model. The site makes most of its money through advertising. Some investors worry that if Facebook can't tap into mobile advertising revenue, or if growth starts to plateau, it won't be able to sustain revenue growth. Aware of that investor pressure, said Sterling, the site is willing to explore different models of revenue growth.
"This is merely a single test to see if demand exists," said Sterling.
Borderline Overkill
Under normal conditions, depending on the post and the user, a Facebook status update might only reach a small percentage of a user's friends' News Feeds. The pay-to-promote feature could appeal to individuals looking to make a message as public as possible.
It's also possible the feature could be used as a type of advertising, said Sterling. Although bigger companies have other means to advertise on Facebook, smaller businesses or organizations with less of a marketing budget could use the feature to reach as many contacts as possible.
"There might be circumstances in which this would be useful for individuals, small businesses and groups," said Sterling.
However, Facebook didn't address the topic of keeping spammers or other unwanted messages from overtaking the service. If the company can't prevent abuse of the feature, Facebook could be the ultimate loser in this situation, said Sterling.
"The spam potential of something like this is huge. That's the tension at the heart of the Facebook model — intruding on people's semi-private conversations with commercial messages," he said.