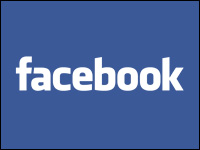 U.S. District Judge Richard Seeborg in California has given preliminary approval to Facebook's attempt to settle a class action lawsuit alleging the company violated members' privacy rights by using their images in Facebook's Sponsored Stories ad format.
This second attempt at settlement — the judge rejected Facebook's first offering — would give US$10 each to those who objected to their images appearing in the ads. Any money remaining in a $20 million fund established for the payouts would go to charity.
Privacy advocates were less than enthused.
"It's at best a marginal correction for Facebook, which has ridden roughshod over users' privacy rights,"John M. Simpson, privacy project director at Consumer Watchdog, told the E-Commerce Times. "Ten dollars is a paltry sum."
As part of its settlement, Facebook will develop a tool to let users view content used in Sponsored Stories and then be able to opt out.
Facebook's Special Ad Format
Sponsored Stories is an ad format that Facebook developed to monetize its users' activities and Likes. When a user checks into a location or Likes a brand on Facebook, the notification appears in the News Feeds of that user's Facebook friends. An advertiser can sponsor that notification, triggering it to display on the right-hand sponsored section of the friends' pages.
Five plaintiffs sued the social network last year, alleging it had violated users' right to privacy by publicizing their Likes in ads without permission. Class action status was granted, and Facebook eventually moved to settle. The first settlement offered by Facebook in May was rejected by Seeborg.
The judge still has to grant final approval. Class members and outside groups can object to the proposed settlement at a hearing scheduled for June 2013.
Little Impact
Even if the settlement is approved and the case disappears, few believe it will have an impact on Facebook's practices. It can still offer Sponsored Stories, albeit with a range of restrictions.
"It is doubtful that any one of the billion or so users on Facebook other than those of us in the technology and media business and a few privacy wonks will even notice that Facebook has agreed to pay $20 million for the breach," Cameron Yuill, CEO and founder of Adgent Digital, told the E-Commerce Times.
Facebook will likely continue to push the boundaries on privacy, he continued, because an essential backstop is missing: consumer outrage over these violations.
"Imagine you are driving along the road and you see your photo on a billboard along with your endorsement of a product, all put there without your approval. You would be shocked and would demand immediate compensation," Yuill said. "That is the equivalent of what Facebook did with Sponsored Stories. Yet only a handful of people noticed or cared."
It is clear that people have different expectations about privacy online and Facebook knows this, Yuill said. "If it had not been for a lawyer who rounded up a few Facebook users and sued in a class action, Sponsored Stories might have continued unchecked."
Consumers Don't Like the Ads
Interestingly, there is one trend percolating that could have an impact on Sponsored Stories: Consumers don't seem to like them as ads.
In the past year, the majority of online adults who saw advertising appearing as content said the ads either had no impact or negatively impacted their perception of the brand being advertised, according to a MediaBrix survey released earlier this month.
The survey looked at Twitter's promoted tweets, sponsored video ads — and yes, Sponsored Stories. Of the latter, 72 percent of those who had seen them said Facebook Sponsored Stories either had no impact on them or left a negative impression.