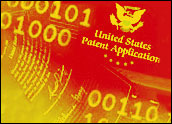 Facebook has reportedly purchased 750 patents from IBM in an effort to build its portfolio for better defense against patent suits.
The social network giant, which plans to kick off an IPO in a matter of weeks, is in an especially vulnerable position against intellectual property suits. Earlier in the month, Yahoo sued Facebook for infringing on 10 of its patents regarding networking and advertising technology.
Scooping up a large patent acquisition from IBM, then, is an indication Facebook is hoping to bolster its relatively small portfolio and gain leverage during suits, both from Yahoo and potentially other parties.
"Generally a portfolio acquisition of this size makes sense as a defensive move for Facebook," Adam L.K. Philipp, founder of Aeon Law told the E-Commerce Times. "Yahoo may be vulnerable to some of these, and by firing back with all 750, Facebook could force Yahoo to a settlement."
The acquired patents cover social networking and software technologies, but it's unknown if they will help Facebook in its legal battle with Yahoo. No information was released about the finances of the deal.
Neither Facebook nor IBM responded to our requests for comment on the story.
Building a Wall
When it began its lawsuit earlier this month, Yahoo took some flak for what critics categorized as aggressive patent litigation against a company set to go public soon. However, as a relatively young company, Facebook has a small patent portfolio compared to seasoned tech leaders such as IBM.
IBM was the 2011 world leader in IT patents, claiming 6,180 from the U.S. Patent and Trademark Office. Microsoft and HP were also high on the list. Facebook, by comparison, has been issued 56 as of the end of 2011, according to its IPO filing. It has applied for several hundred more.
"Facebook was woefully under-armed in the patent arena before this acquisition," said Philipp. "Now, perhaps not so under-armed."
It's still unknown whether Facebook truly is infringing on any of Yahoo's patents, but the social network also didn't have as deep an arsenal as Yahoo to counter any allegations or gain leverage in legal negotiations.
"It makes sense, at least in the current environment, for Facebook to get on board," Doug Panzer, associate at Caesar Rivise IP Law Firm, told the E-Commerce Times.
"The management there has to know that their competitors will be looking to assert patents against Facebook in order to prevent Facebook from pulling market share away from them in whatever the relevant market may be," he said.
Part of the Process
Constructing a vast patent portfolio is now part of the process of managing intellectual property in the tech space.
"The owners use blocking patents as chess pieces to create strategic barriers to entry for competitors. It's a very shrewd and sophisticated approach to managing your competition," said Panzer.
In regard to the scolding Yahoo took for its actions, Panzer said that no one is immune from possible criticism, but since managing portfolios is just another part of managing a tech company now, it all depends on how Facebook will play the game.
"Grabbing all these patents and then making a habit of asserting the weakest ones would be a sure way to lead to criticism," said Panzer. "If they are acquiring patents that really relate to business they plan to undertake, it could be a different story, and simply be seen as a good business move."