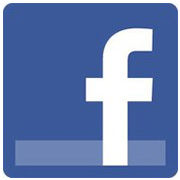 As promised last month, Facebook is beginning a purge of so-called fake Likes from its social network. These are Likes that have been generated by malware, fake accounts or bulk purchase services.
When Facebook announced its initiative last month, it theorized that less than 1 percent of Likes on any given Facebook page would be removed. Facebook would be able to step up its efforts to cull the fake Likes because it was specifically configuring its security systems to identify and take action against suspicious Likes, it said.
The tacit admission by Facebook that its vaunted user base might be inflated could not have come at a worse time for the social network. Since its initial public offering, it has been besieged with negative analysis and news reports. Worse, from Facebook's perspective, every time such a report comes out, it does a number on its stock price.
Now that it is actually happening, though, Wall Street seems to be handling the purge with equanimity — that is, Facebook is still trading at slightly more than US$20 per share.
The Horror
A number of websites, though, have likely been taken aback by the purge.
Texas HoldEm Poker lost more than 103,000 Likes for the day, according to PageData. Eminem's Facebook page lost more than 17,000 Likes and Rihanna was down by more than 28,000.
Some sites gained Likes, though, including Facebook for Every Phone, which tallied a whopping 292,401 for a weekly growth rate of 2.7 million-plus Likes.
The Long Term
In the long term, this purge is for the best — for Facebook, its users and its advertisers.
"Cracking down on fake Likes is an important step for Facebook to become more useful and transparent," Josh King, general counsel for Avvo.com, told the E-Commerce Times. "Any business owner who complains about this is out to lunch. Fake Likes are simply driving a vanity metric — one that increases in meaninglessness in direct proportion to the number of empty Likes."
What really matters is whether there are real customers or fans behind those Likes, he said.
A Widespread Problem
This is not a problem limited to Facebook, William J. Ward, social media professor atSyracuse University, told the E-Commerce Times.
"Twitter has been cracking down on fake posts," he said. "Both sites recognize that anything less than complete transparency about the true nature of the users and their numbers will undermine the value of social media."
Back to Basics
As such culling continues, companies using social media will take a step back to basics with social media, Ward predicted.
In the last few years, advertisers have overwhelmed these channels, trying every which way to monetize them, he pointed out. Much like SEO black tactics, it was almost inevitable that malware and fake accounts and the bulk purchase of Likes would spring up in response to the frenzy.
"One result from this purge is that people will realize if they have been carefully managing their followers, they will find they have less fake Likes," Ward said.
They will also come to appreciate and nurture the fans and followers that actually do interact with the site. This, of course, is true today — interaction and influence are the coins of the realm in social media.
"But going forward, I think it will be that much more important to sites," Ward said.
From there, social media will continually build in quality, Penny C. Sansevieri, CEO of Author Marketing Experts, told the E-Commerce Times.
"I have found that if a company or organization is willing to get fake Likes, they probably aren't really engaging on that page so there is little or no effective content," she said.
Maybe it works in the short term for these companies, Sansevieri continued, "but I think that discerning consumers will know the difference between a page that's engaging, fun and consumer-driven vs. a page that's just a social media placeholder."