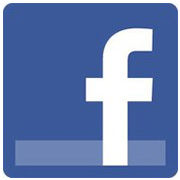 Facebook has snagged the highly popular photo-sharing application Instagram for $1 billion in cash and stock. It is among the biggest acquisitions in the social media space, second only to Google's $1.65 billion stock-for-stock purchase of YouTube in 2006.
The deal, both in size and intent, is very much a departure for Facebook. Until now, its acquisition strategy has been characterized by much smaller deals, usually made with an eye to pulling in the target company's talent base. That is how Facebook positioned its acquisition of location-based network Gowalla last year. Otherwise, Facebook has focused mainly on building products internally instead of buying them.
The Instagram acquisition can best be compared to Google's purchase of YouTube: a watershed deal that will build out a key — and for Facebook, lagging — component of its market strategy. In this case, it's mobile engagement.
Underscoring how important a deal this is to Facebook, CEO Mark Zuckerberg wrote in a blog post that the company doesn't plan on doing many more acquisitions of this size "if any at all."
The Poster Child for Viral Success
Instagram is the poster child of viral success. The company was founded two years ago by Kevin Systrom and Mike Krieger and employs 13 full-time people.
Yet the app can be found on more than 30 million iOS devices.
When it became available for Android last week, 1 million people signed up in the first 12 hours.
In his post, Zuckerberg said Facebook plans to support Instagram's growth, as well as incorporate its functionality in other Facebook products.
M-Commerce, F-Commerce
These "other" Facebook products are most likely some variation of mobile commerce and Facebook commerce — or "F-commerce," as it is also called, CorraTech COO Michael Harvey told the E-Commerce Times.
"In general, we are seeing a lot of interest in m-commerce and e-commerce," he said. Facebook cannot point to a successful track record in either, which is one reason Harvey believes it acquired Instagram.
Facebook's efforts in mobile have been minimal to date, something it acknowledged in its S-1 filing earlier this year. As for brands' F-commerce initiatives, not very many companies have tried selling directly from Facebook — that is, setting up a storefront on their Facebook page.
Some of those that have tried out this retail channel have since exited it, most notably Gamestop, the Gap, JCPenney and Nordstrom. Other brands, such as Garnet Hill, have gone in the opposite direction, opening their F-stores in recent months. At best, Facebook has a mixed history of success in F-commerce.
Instagram's acquisition was a defensive move on the part of Facebook, suggested Harvey.
"It allows Facebook to immediately grab a huge number of users already engaged with the application," he said.
Pinterest Too
It also is a defensive play against Pinterest, which has made astonishing traction in recent months, noted Harvey.
"Brands are using Pinterest to engage with users on a more visual level," he said. "Instagram offers a similar play, and we have seen brands like Ann Taylor and Urban Outfitters set up sites on Instagram."
Visual Search and Discovery
In the nearer term, Facebook will likely use the acquisition of Instagram to improve visual discovery and search on the social networking site, suggested Nathaniel Perez, head of social experience at SapientNitro. Instagram's functionality also bolsters Facebook's affinity-based social networking bona fides.
The way the albums operate in Facebook now, it's difficult for brands to promote discovery of their content, he told the E-Commerce Times. "If Instagram were to be integrated into Facebook, it would bring these albums to life. It would also go beyond the content of albums to include tags and a more open network in general."