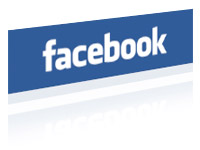 Hard on the heels of its recent venture into mobile gaming, Facebook on Wednesday debuted its latest social networking innovation: embedded posts, a feature that allows users to add public posts from Facebook to their blog or website.
Embedded posts can be most any type of content seen on Facebook, including pictures, videos, hashtags and news articles. Such posts can be liked and shared directly from the embed.
To access the feature, users click on a new icon being made available in the top right corner of public posts. After clicking on the icon, users then copy and paste the code to their own webpage.
Facebook is initially working with CNN, Huffington Post, Bleacher Report, People and Mashable to make embedded posts available, but the feature will soon be enabled for other users as well, it said.
Facebook did not respond to our request for further details.
'Facebook Just Increased Its Value'
On one hand, Facebook's new embedded feature doesn't exactly break new ground in the social media sphere — YouTube and Twitter offer similar functionality already. However, given Facebook's wide reach and daily user base, embedded posts will surely facilitate the spread of content from the site in exponential fashion.
The feature will certainly be a win for journalists, Matt Rednor, chief innovation officer at MRY, told the E-Commerce Times.
"Embedded posts will have great appeal and value to news organizations, as it makes their job easier," he told the E-Commerce Times. "Journalists can just freely grab quotes from Facebook rather than actually having to create their own content. Content is currency, and Facebook just increased its value by becoming even more of a go-to destination for it."
'Easy and Quick'
As the new functionality becomes available to a wider group, however, it will almost certainly be picked up on a broader scale.
"Much like how blogs and sites embed YouTube, Twitter, Vine or Instagram, embedded posts offer sites an easy and quick way to enhance the content on their site," Ben Foster, senior vice president and digital strategist forKetchum and an adjunct professor at DePaul University, told the E-Commerce Times.
Users might also feel the site — the blog or website — is more engaging, as the embedded post offers the same like/comment/share features found on Facebook, he noted.
More Value
Indeed, "the more we can integrate the social Web with our own websites, and vice versa, the more value we can get out of them," Miriam Schwab, head ofilluminea, told the E-Commerce Times.
There are a number of ways businesses and organizations could get value from embedded Facebook posts, Schwab noted, including featuring testimonials from customers on their sites.
Also, "many companies post valuable updates on their company Facebook page, but they are often short and personal, and don't quite work in the website format," she pointed out. "With embedded posts, these updates can be available to website visitors too."
A company could have a page that highlights its best posts, for example, Schwab said.
'A Win for Everyone'
Perhaps more importantly, embedded posts represent a future revenue source for Facebook as well.
In fact, users' ability to embed Facebook posts will allow Facebook to extend its reach and potentially attract new Facebook users, said William Ward, social media professor atSyracuse University.
"Although Facebook ads will not show up with embedded posts initially, in the future Facebook could have ads show up with embedded posts and then charge more for the additional exposure to generate new ad revenue beyond the platform," he told the E-Commerce Times.
Facebook could even mandate that an ad be included with the embed on other sites in the future, Rednor speculated.
"Facebook could make money on each embed while still making it 'free' to other sites," he explained. "So, as long as you don't mind having an ad appear in the middle of your story, then it's a win for everyone."