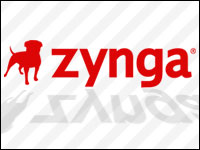 Zynga's chief financial officer is departing for Facebook, yet another blow to the social game-maker, which has been languishing for months and recently trimmed its 2012 outlook.
The departure of CFO Dave Wehner apparently set into motion a number of changes in the company's executive ranks. David Ko has been named chief operations officer. Barry Cottle has been named chief revenue officer. Steve Chiang is the new president of games. Mark Vranesh is stepping into Wehner's shoes — a role that he held in the past. Vranesh was Zygna's CFO during its growth as a private company.
"Since joining us in 2010, we've all seen Dave scale our mobile organization, grow our portfolio by 25 new games and help unite game development teams on our cross platform efforts," Zynga said in a company blog post.
"Barry is a seasoned leader having built and scaled businesses for Palm, The Walt Disney Company and Electronic Arts," it noted, and so on.
Nervous Investors
The rearranging of executive chairs is bound to make investors in Zygna even more nervous. The company has clearly been cycling downward since its glory days when the "Ville" titles were so popular.
Last month, the company announced it was taking a write-down of US$85 million to $95 million on OMGPOP. It also scaled back its projection for 2012, estimating that earnings before interest, taxes, depreciation and amortization will clock in at $147 million to $162 million. Previously it expected EBITA to be between $180 million to $250 million.
Losing a top executive such as Wehner is not helpful in this environment, Sal DiFranco, EVP and global technology practice group leader at DHR International.
"Good people stay with companies that are in growth mode and if they have the opportunity to make an impact," he told the E-Commerce Times. "If none of that holds true, they move on."
'A Maniacal Focus on Female Gamers'
On the other hand, the new team — especially since most of them were recruited in-house — brings to the table a number of advantages, according to Jeannette Weinstein, CEO of iQU.
"Many people count Zynga out, but what's most impressive, and what I anticipate we'll see more of with Zynga's new executive team, is a more maniacal focus on using the data they have collected since inception to target the right kinds of gamers to help Zynga monetize," she told the E-Commerce Times.
For example, Zynga is in large part responsible for the growth of female gamers across browser-based games, and the new executives can be counted on to refine this approach, she said.
Female gamers — namely those in their 30s to 50s — have become the backbone of Zynga's empire.
"In short, Zynga's new exec team will likely bring a more targeted approach to gamer acquisition," Weinstein said.
Other Avenues
Zynga is pursuing other avenues to revitalize its franchise. It has made a big pitch to the mobile space. It has even sought to recapture its FarmVille glory days, with the launch of FarmVille 2 in September — although in truth, the two games have little in common. FarmVille 2 is the first Zynga game to debut entirely in 3D.
At the start of this month, it rolled out CityVille 2 — also a 3D game that features next-generation graphics.
Zynga did not respond to our request for further details.