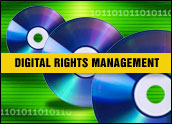 Music company EMI Group is reportedly in talks with online retailers about providing its digital music catalog in an unprotected MP3 format, allowing downloaded songs to be played on multiple devices.
The company is in talks with RealNetworks, eMusic, MusicNet, and Viacom's MTV Networks, according to The Wall Street Journal.
Jobs' Request
This follows Apple CEO Steve Jobs' open letter to the music industry requesting that music labels dispense with the copy protections that restrict consumers in how they buy and listen to digital music.
EMI most likely was pursuing this strategy before Jobs made his announcement, Harry Wang, a research analyst with Parks Associates, told the E-Commerce Times.
"EMI has experimented with the online music model in the past," he stated.
The timing appears coincidental; however, it illustrates the music industry's dilemma in dealing with Jobs in the short-term, and how it may evolve to suit consumers' expectations.
Gaining Leverage
Wang called Jobs' letter disingenuous at best, and believes that it was designed to give Jobs as much leverage as possible as he continues to negotiate with these recording companies and separately faces regulatory issues, such as the antitrust probes in Europe.
Apple itself has its own DRM (digital rights management) platform called FairPlay, Wang continued, which allowed Apple to use its iTunes-iPod synergy to become the top provider in this area.
"Jobs has helped to split the music industry, with some standing by their support of DRM technology and others, like EMI, interested in experimenting with other business models," Wang said.
Whatever route EMI decides to take will greatly impact the online music space, as the company is the third-largest recording firm. The industry, meanwhile, has yet to regain its sea legs after digital music technology disrupted its traditional business model.
Still Battling Problems
Last year, for instance, record labels registered US$2 billion in digital sales, either through mobile phones or online, according to the IFPI (International Federation of the Phonographic Industry), an umbrella organization for national groups and affiliated industry associations. However, these sales have not completely compensated the industry for its lost CD revenues, which started to decline some five years ago.
Piracy is partly to blame for the losses. Indeed, it seems that every time the music and video industry introduces a new DRM application, a hacker sets out to prove it can be cracked. This was one justification Jobs gave in his call for DRM-free music.