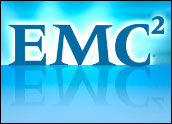 Information infrastructure giant EMC is selling, through an initial public offering, a sliver of its highly successful VMware subsidiary, a move that should strengthen VMware's position in the growing virtualization software market.
EMC said it will retain ownership of about 90 percent of VMware and stressed it "has no intention of spinning out or otherwise divesting this ownership interest."
VMware, which enjoyed an 83 percent boost in revenue from 2005 to 2006, leads the pack in producing virtualized desktops and servers. Its products allow businesses to run several "virtual" machines on a single server, which cuts costs and energy use.
Makes Sense All Around
The move by EMC was a smart one that wasn't totally unexpected, according to Neil Macehiter, research director for the UK-based analyst firm Macehiter Ward-Dutton.
"I think, in part, this is motivated by the fact that EMC stock hasn't delivered terribly significant returns for its shareholders," Macehiter told the E-Commerce Times. "But within the companies, VMware has been growing at a phenomenal rate."
Despite that success, VMware was "sort of dwarfed" within the EMC enterprise and, in addition to bringing money to foster more growth, the IPO will give VMware some good exposure, he explained.
It should also help VMware bolster its image as being somewhat independent of EMC. This is important because some of VMware's biggest clients, including IBM, Hewlett-Packard and Sun Microsystems are competitors of EMC, Macehiter noted.
Even though the IPO will leave about 90 percent of VMware fully under the EMC umbrella, it "sort of foments the independence stance of VMware by distancing itself from EMC and that's quite important from VMware's customer perception point of view," Macehiter claimed. "There can be a concern that if they are buying into VMware for virtualization, they're buying into the broader EMC, which is not always the case."
Win-Win Situation
The move should help VMware "find and attract great people, continue to invest in great product development and grow an even stronger partner ecosystem," VMware President Diane Greene said.
That part about attracting people is important, Enterprise Strategy Group analyst Brian Babineau told the E-Commerce Times. VMware is competing with other Silicon Valley companies that lure new employees by giving pieces of the company, he added.
"Things are pretty good in Silicon Valley," Babineau declared. "A lot of people work for companies that have stock options. For VMware, hiring has certainly been very difficult with the likes of Google and Network Appliance and other companies returning money to their shareholders."
Speaking of shareholders, those who invested in EMC might hope the IPO shakes things up a bit. "I think its always been on EMC's mind," Babineau added. "It was just a matter of time before they had to do something. EMC had to find ways to return more shareholder value because its stock has been stable for two years, even though EMC has grown its top line by 15 or 16 percent."
The IPO allows EMC to "return a portion of the original investment in VMware to EMC shareholders, while enabling them to retain majority ownership [in the subsidiary]," according to EMC Executive Vice President and Chief Financial Officer David Goulden.
The IPO is scheduled to take place this summer.
More to Come?
It will not be surprising if the future brings additional sales of VMware stock, especially if the company stays on its current track of success, Macehiter said.
"If VMware continues to grow at the pace it is now and EMC's stock price doesn't start to deliver greater returns, pressure will come to relinquish more control," he predicted.
"If the IPO is successful, and there's no reason why it shouldn't be, some of the large institutional investors in EMC and significant shareholders will say, 'Well look … VMware is well understood to be a growing company that has sustained growth in an area of the market showing no signs of slowing down … We stand to gain if you relinquish more control,'" Macehiter concluded.