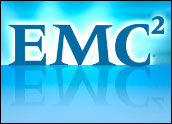 Businesses have data storage issues — but so do individuals. The former problem is being addressed; the latter is a relatively untapped market. That is likely the thinking behind EMC's acquisition of Pi.
EMC, a Hopkinton, Mass.-based storage vendor, is acquiring privately held Pi, a Seattle-based software and services developer, to service the growing data storage needs of individuals.
The companies did not disclose financial details of the all-cash transaction. The deal is scheduled to close by the end of March.
Paul Maritz, Pi's founder and president, will become president and general manager of EMC's new cloud infrastructure and services division. Maritz spent 14 years with Microsoft and served as a member of its executive committee in Redmond, Wash., before leaving to launch Pi.
EMC expects the acquisition to enhance its presence in the burgeoning field of cloud computing, which has been dominated by Google and, especially, Microsoft. Cloud computing refers to the ability to access secured data — individuals checking their own medical or financial records, for example — that seems to exist in a "cloud" on the Web. Instead of working across local machines or remote server farms, cloud computing allows computers to work within large pools of shared systems.
Information Overload
The deal is intriguing for at least two reasons. "EMC has been actively changing the discussion in the storage world away from data to a broader concept of information storage, Charles King, principal with Pund-IT, told the E-Commerce Times. "They want to get away from talking about storage from the standpoint of bits and bytes that are tucked away into a broader discussion about how important information is for both individuals and businesses."
Small and large businesses are seeing an array of data storage solutions emerging; however, this isn't so for individuals.
King cited a study EMC recently published in conjunction with the University of California, Berkeley, and other institutions: "The conclusion of that study is information storage is growing at such a mind-numbingly rapid rate that consumers and businesses are in danger of becoming overwhelmed by the amount of digital information they've been storing."
Pi, meanwhile, has been concentrating on easing the data management and storage crunch.
As a provider of information infrastructure, "we are positioned to set a new standard for organizing, accessing and deriving value from this information," said Joe Tucci, EMC's president. "Pi's technology is very complementary to our emerging cloud infrastructure strategy."
EMC's cloud computing strategy includes its EMC Fortress SaaS (Software as a Service) technology, Mozy online backup service and other systems currently under development.
Pi Independence
Pi, launched four years ago, has about 100 engineers. The company will function as an independent entity. Planned expansions in Seattle, as well as at satellite offices in Montreal and Bangalore, India, will remain in the works, EMC said.
Pi currently has its first data management and storage products in beta-test stage. "By uniting the Pi team with a global technology leader like EMC, we'll be ideally positioned to realize our vision of allowing consumers and corporate information workers to create, repurpose, store, share and access personal information in novel ways, taking advantage of the ubiquity of computing power and a new interconnected world," Maritz said.
EMC's shares closed down, at US$15.42, Thursday on the New York Stock Exchange after the deal was announced. Shares had fallen an additional 2.66 percent, to $15.01, by midday Friday. The stock had a 52-week range of $12.74 to $25.47.
Steady Courses
The acquisition likely won't affect rival companies' strategies, particularly Microsoft, Kyle McNabb, an analyst with Forrester, told the E-Commerce Times.
"I don't think they'll drop what they're doing to respond to EMC," he said. "Microsoft already has wheels in motion to offer cloud-based computing — their software, plus services strategy. Plus, of all the enterprise vendors, only Microsoft has appeal to people at both work and home."
He referred to the Xbox, Live Search, MSN and Hotmail as examples. The move does allow EMC to broaden the storage platform they can offer other service providers such as Yahoo, Comcast, Baidu and AT&T, among many that have consumers' attention outside the workplace.
"This would allow EMC to offer up killer services these organizations can then offer to consumers [to] compete more effectively with Google and Microsoft," McNabb said. "So, it could help them expand their business beyond enterprise on-premise solutions and into some new markets."
At the moment, though, EMC simply doesn't have the muscle to go the direct route to consumers outside the workplace, he added. "EMC is an enterprise technology company — they have no affinity with people outside of work."