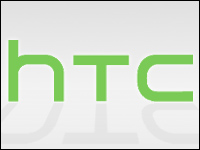 HTC announced earnings for the first quarter of 2013 that were decidedly not pretty. Its net profit dropped some 98 percent, sinking to 85 million New Taiwan Dollars, or US$2.8 million — the lowest quarterly earnings for the company since its launch in 2006.
HTC posted $1.4 billion in revenue for the quarter ending March 31, 2013, a 37 percent drop year over year. Its revenue guidance for the period had been between $1.6 billion and $2 billion.
Simply put, these numbers are dismal, said Andreas Scherer, managing partner of Salto Partners.
The delayed shipment of HTC One, caused by a shortage in crucial camera components, is a widely acknowledged reason for the slump.
Deeper Woes
However, HTC's problems go deeper than that. The company has not achieved the brand awareness that is so necessary in the global smartphone market today, Scherer told the E-Commerce Times.
This problem has been particularly acute since late 2011, when competition between Samsung and Apple became more intense. HTC's One series of handsets was supposed to carve out its own niche, but success so far has been limited — and the recent shipment delay is hardly helping.
"The long-term success for HTC is based on its ability to resolve its supply chain issues, its full commitment to produce high-quality phones at a competitive price point, as well as an improved brand awareness, which it is lacking today," Scherer said.
HTC would also do well to pick a platform and make a commitment to it, Rob Enderle, principal of the Enderle Group, told the E-Commerce Times.
"HTC was once favored by Google and Microsoft, but by being committed to neither platform exclusively, both customer bases gravitated to vendors who were more committed to them," Enderle said.
"Android is now mostly Samsung and Windows phone mostly Nokia. As a result, HTC is an also-ran on both platforms and is massively outmatched by both companies," he pointed out.
When you are a small player, you have to focus and commit, Enderle concluded, and HTC's lack of commitment has led to its downfall.
Collaborating With Facebook
Even last week's announcement of a collaboration with Facebook — HTC First with Home by Facebook — will likely not be a competitive differentiator for long.
Facebook Home, a family of Android-based smartphone apps that can be downloaded from Google Play, will be available April 12 on the HTC One, HTC One X and Samsung Galaxy S III, S4 and Note II.
"The launch of HTC One — as well as HTC First, the first device that will have Facebook Home preinstalled — will give the company a boost in the next few months," Scherer said.
However, this initial edge will erode quickly, he added, as Facebook Home will be available as a download for all Android devices.
The company's true edge lies with its HTC One product line, Scherer maintained. The latest release is now expected this month.
Unfortunately for HTC, the phone will debut as other new products are also entering the market — not the least of which is rival Samsung's Galaxy S4.