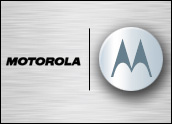 The European Commission has lodged a statement of objections against Motorola Mobility, the first formal step in an antitrust action.
The EC is objecting to Motorola's attempt to enforce an injunction it won against Apple in Germany over use of its standard-essential patents. The EC contends that Motorola Mobility is harming consumers with its injunction and instead should be working to license the technology to Apple.
Motorola, a unit of Google, maintains that its injunction is allowed by German law. The company received an injunction from a German court that would prevent Apple from using certain standard-essential patents, including one related to the GSM standard used to make mobile calls.
Apple had said it would pay the royalties necessary for the patent as determined by the German court.
A Controversial Foray
That appears to be the rub for the EC, spurring its somewhat controversial foray into patent law enforcement: It apparently wants to use its antitrust heft to keep tech companies from using their patent portfolios to make offensive strikes against competitors.
Joaquin Almunia, the European Union's competition commissioner, said as much in a statement, calling for companies not to misuse "their intellectual property rights to hold up competitors … ."
Almunia "has been saying for months that the EC intends to be more active against firms that try to abuse their standard-essential patents," Keith N. Hylton, a law professor at Boston University, told the E-Commerce Times.
The EC's rationale makes sense when viewed through an anticompetitive legal lens, he continued.
"You could make the case that such efforts against standard-essential patents are anticompetitive," said Hylton. "Because it is standard essential, the patent gives the holder more power than usual, and the holder has made promises to charge fair, reasonable and non-discriminatory royalties."
The EC's argument is that breaking that promise is a violation of European competition law, Hylton said.
No Holds Barred
That said, "it is aggressive to announce to companies that if they try to enforce certain kinds of patents they may be subject to anticompetitive actions," Hylton added.
What muddles the picture for Motorola and other companies is that the injunction was granted in the German courts.
That lends support to Motorola's position, said Hylton. "A German court agreed with Motorola's argument at some level. That makes Motorola's case stronger and possibly makes the EC's conduct a little more questionable."