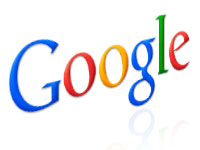 The EU Competition Commissioner has revealed more information about the remedies Google has proposed in order to settle a brewing antitrust case over its search operations. Google formally submitted the remedies to the commissioner earlier this month, but few details were offered to the public at that time.
Now, as the EC embarks on the next stage of this process — a call for comments from competing companies and customers — Google's concessions are getting a public airing.
Google has offered to more clearly label its own promoted content from YouTube, Google Shopping and Google+ Local in order to better differentiate it from organic search results. It will give content providers a chance to opt out of Google scraping content from their sites. It will display links to competitors more prominently, and it will end exclusivity clauses in its advertising contracts.
If these remedies are accepted, they will become binding for five years. Google will face a fine of 10 percent of its global annual revenue if it violates any of them.
A Building Case
Google has been facing a possible antitrust action in Europe for close to two years as the competition commission has probed its activities. Last spring, the shape of the case began to emerge when the commission outlined four areas of concern that Google had to address: how it displayed vertical search results; how it used content from competitors; its search advertising policies; and how advertisers were restricted from using rival search engines.
In the event a settlement is not reached, the EC is poised to file a Statement of Objections, the next step in its regulatory process.
This is a pivotal moment for Google, which no doubt does not want to be bogged down in a multiyear, multimillion-dollar antitrust case in Europe over its search activities — especially when there are so many other new markets and products it wishes to explore.
If that sounds like a familiar story line, that's because it is — it happened to Microsoft more than a decade ago, but with a key difference. Microsoft did not forge a settlement and found itself exactly where Google doesn't want to go: enmeshed in a complex court case and losing competitive advantages in other markets as a result.
Competitors' Comments
Google certainly isn't out of the woods yet. Its rivals in Europe have been aggressive in voicing their complaints, and it is likely they will contend that these remedies are not nearly enough, Keith N. Hylton, a professor at the Boston University School of Law, told the E-Commerce Times.
"These companies are hopping mad, and they want the EC to do something to punish Google," he said.
However, "it does look like Google will emerge from this debacle relatively unscathed," Hylton conceded.
How and Why?
Why did Microsoft have to go through regulatory hell, while Google most probably will not?
There are a number of possible answers, starting with the theory that Google isn't guilty of anticompetitive behavior in the search market. At the start of this year, Google and the Federal Trade Commission settled their differences over the search engine giant's business practices in the U.S. That agreement was widely viewed as a win for Google, since it didn't have to give up much to persuade the FTC in to close the book on that probe.
The FTC's handling of Google may be a factor in the EC's apparent retreat from a fight, Hylton said — not because the EC has faith in the U.S. regulatory agency's decision making, but because it doesn't want to look bad in comparison.
"It puts the EU in a tight spot when the U.S. regulator says it doesn't have anything on Google," he continued. "Now, if the EU goes after Google and punishes it harshly, it will highlight the discrepancies between their approaches to antitrust. It will seem that EU law is way out of line in comparison to the U.S. law."
Another reason the EU might be going easier on Google is that it recognizes the mess the Microsoft case devolved into, said Peter Toren, a partner with Weisbrod Matteis & Copley.
"While Microsoft was punished harshly, the consumer, in the end, didn't really benefit," he told the E-Commerce Times. "I think they don't want to see a repeat of that — or least have to be accused of that again."