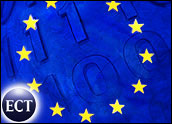 European consumers will be able to cut a few cords from their lives as early as next year when smartphone manufacturers are expected to begin providing standardized chargers under an agreement announced Monday with the European Commission.
The agreement follows a February announcement by the GSM Association, a London-based industry trade group, detailing a similar Micro USB standard for worldwide use. That agreement is to take hold in 2012.
Standards Development Next
The European Commission standard will give manufacturers a strong push to develop and certify standards that will help meet the industry's worldwide goal of 2012, said Claire Clanton, a spokesperson for the GSM Association.
"We view this initiative as another constructive step in the industry effort announced by GSMA in February 2009 to promote a universal charging solution for mobile phones," she told the E-Commerce Times.
Environmental Benefit
Currently, little standardization among cellphones means manufacturers must produce and ship chargers with each new phone purchased by a consumer. Lost or damaged chargers mean new purchases, adding as much as 51,000 tons of duplicate chargers to landfills each year, according to the GSM Association.
With a universal charger, cellphone users would need to buy only one charger to resupply all of their phones. The chargers would also be up to three times more efficient under the GMSA standard.
Also, eliminating the need to transport chargers could reduce greenhouse gases associated with their production and distribution by 13.6 million tons a year, a reduction of more than a third, according to the association.
Who's Involved
The GSMA agreement involves 17 manufacturers: 3 Group, AT&T, KTF, LG, Mobilkom Austria, Motorola, Nokia, Orange, Qualcomm, Samsung, Sony Ericsson, Telecom Italia, Telefonica, Telenor, Telstra, T-Mobile and Vodafone.
The European Commission agreement names 10, several of which are not parties to the GSMA agreement: Apple, LG, Motorola, NEC, Nokia, Qualcomm, Research In Motion, Samsung, Sony Ericsson and Texas Instruments.
Small Differences in Agreements
The EC agreement calls on the manufacturers to provide a standardized charger for all "data-enabled" phones, one of the few differences from the GSMA agreement.
The distinction among phones is unlikely to be meaningful, however. As the European Commission itself notes, most phones produced going forward will be data-enabled.
This is the direction the industry was already headed in, and the EC pact will only accelerate the pace, said Carolina Milanesi, a Gartner cellphone products analyst based in London.
"All in all, it's kind of a win-win situation for the consumer, the environment and the industry," she told the E-Commerce Times.
Testing Will Move Quickly
The cellphone industry will use the agreement as the testing framework to quickly develop and get approval for universal charger standards that can be used worldwide, GSMA's Clanton said. EC sponsorship of those efforts will help accelerate the process, she said.
The change could result in lower costs for cellphone purchases, because manufacturers would not have to ship a charger with each new phone, according to the EC.
Fewer Wires, More Juice
Simplicity will also be a benefit, noted Clanton. Phones will charge faster, and consumers will be able to use anyone's charger anywhere to replenish their batteries.
"The combined effect of [the GSMA and EC] initiatives will make life simpler for customers who can carry less chargers and charge mobile phones anywhere from any available charger," she said.