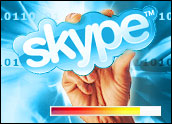 eBay is planning to spin off Skype in a public offering next year. While Skype has been successful in terms of growing its user base since being acquired by eBay over three years ago, the VoIP (voice over Internet protocol) service has proven to be a less-than-perfect match with the Internet auction powerhouse.
"What can I tell you? It was a badacquisition from the beginning. eBay said it was about the synergiesbetween the two companies, but those never materialized," Scott Testa, a professor of marketing at St.Joseph's University, told the E-Commerce Times.
However, as a successful example of a Web 2.0 business — primarily in Europe — Skypecould make for an especially interesting IPO in 2010, Raymond Van Dyke, a partner at Merchant & Gould, told the E-Commerce Times. "Since the hopeful synergy between eBay and Skype failed to materialize, it was only amatter of time until eBay sensibly returned to its e-commerce roots."
Indeed, the question to ask may not be "why get rid of Skype," but rather "why doit in this manner?" After all, tech IPOs had been few and far between evenbefore the economy cratered in September.
Dearth of IPOs
For instance, when Rackspace went public last August, it was the techindustry's first IPO in six months. Even though Wall Street has showedsigns of slight but steady growth over the last few weeks, investorsare still spooked by the events of the previous six months. IPOs generally don't perform well in poor economic times,delivering lower than expected returns to investors and oftenregistering a loss within hours.
However, as it's now planned, Skype's IPO will not take place for several months; by then themarket will hopefully have made progress toward recovery. Indeed, there are several techcompanies quietly waiting in the wings for an uptick in activity. For instance, in anearlier interview with CRM Buyer, Xactly CEO Christopher Cabrera saidhe is expecting to take the company public when the economy recovers.
The difference with Skype is that it is a highly visible company, bothin its own right and because of its eBay parentage. In addition, questionsregarding its future path have become increasingly pointed.
A publicdeclaration that it is going the IPO route makes sense, Testa said.The founders of the Luxembourg-based Skype have reportedly exploredfinancing to buy the company back, he noted. "My gut is, eBay tried toshop it, but couldn't get the price it wanted. So they opted for anIPO, which could bring them more than just selling it."
eBay paid US$2.6 billion for the service in 2005.
A New Start
Still, a Skype IPO is by no means guaranteed to be successful. Even 2010 promises tobe a barren environment for IPOs, Gartner research director ElroyJopling wrote in a research note.
Also, Van Dyke noted, there are a number of IP (intellectual property) disputes that remain tobe resolved, which could impact the IPO. "In addition to IP issueswith the founders of Skype, the company's very success piggybackingoff the main carriers' lines could lead to additional IP disputesover time," he said.
All that said, taking Skype public would give the company theopportunity for a new start, Gartner's Jopling said.
"Expect the new Skype to go back to basics, which is its coreconsumer business," he wrote. "Secondarily, Skype will emphasize itsmobile and enterprise business opportunities. Both of these have notbeen easy going in the past, but the recent massive number ofdownloads of Skype to the Apple iPhone represents a significantachievement in the mobile space."
Still, he continued, a resurgence of Skype is in no way a given."Skype may be a U.S. $500 million company with a recognizable brandand a wealth of communication experience, but it is still dwarfed byits competition in effectively all the areas of Skype's strengths."
These are points prospective investors are sure to take into account whenthe time comes.