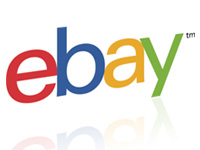 eBay turned in a better-than-expected profit for its third quarter — bucking the tide of less-than-stellar financial reports coming from other tech firms this week. eBay reported revenue of US$3.4 billion, a 15 percent increase over the same period in 2011.
Its Q3 net income on a GAAP basis was $597 million, or $0.45 per diluted share; non-GAAP net income was $718 million, or $0.55 per diluted share — increases of 22 percent and 14 percent, respectively, year over year, driven by top-line growth.
The company's revenue was only a tad lower than expected, Andreas Scherer, managing partner with Salto Partners, told the E-Commerce Times. Profit was a tad higher — "overall, a good performance."
PayPal's performance is worth highlighting, he added. eBay reported 117.4 million active PayPal accounts, which is an increase of 14 percent from a year ago. The service brought in revenue of $1.367 billion, up 23 percent year-over-year.
"PayPal is a success story within eBay," Scherer said.
Good Prospects
eBay will see annual growth rates of 10 percent to 15 percent over the next five years in both revenue and profit, according to projections by Covestor Model Manager Paul Franke, who is also director of research at Quantemonics Investing.
The rosy forecast is based on eBay's "excellent management team," its strong balance sheet with plenty of cash, its fair PEG (price/earnings to growth) ratio, and its few long-term liabilities.
"eBay is one of a handful of large technology companies — with great brand names and online followers — that is growing revenues and profits organically at rates above 15 percent annually," Franke told the E-Commerce Times. "The eBay online sales environment and PayPal unit are both wonderful assets going forward, given a weak economy and rising rates of inflation."
The Holiday Season
The news comes as retailers are prepping for their raison d'tre — the holiday shopping season. For the past few years — and this one is no exception — online retailers have been feeling a bit more confident about their prospects than their brick-and-mortar counterparts.
Overall, sales will rise 4.1 percent this year, a percentage point lower than growth in each of the past two years, according to the National Retail Federation's forecast. Online sales, though — the turf where eBay plays — are poised to do much better. Shop.org, NFR's digital division, predicts that retail Web sales will increase 12 percent over last year's holiday shopping season, reaching between $92 and $96 billion.
Consumers are still feeling cautious about spending, and online retail is seen as a better bargain than buying from brick-and-mortar retailers.
Not that consumers are flashing back to 2009, Mike Tarsala, chartered market technician at Covestor, told the E-Commerce Times. "It's not terrible out there, but the fiscal cliff, the elections and the economy are all lingering concerns."
Indeed, this theme was also present in eBay's Q3 earnings report. Its forecast for fourth-quarter revenue — $3.85 billion to $4 billion — is slightly less than analysts' predictions of $3.94 billion.
Lingering Legacy
eBay has other problems besides the general economy. It still has the image — albeit fading — of a seller of used goods, Scherer said.
eBay, for its part, continues to take steps to reposition itself, not only by rebranding its website earlier this month, but also by increasing its focus on mobile. Indeed, mobile was another bright spot in the earnings report.
It also launched eBay Now, a new shipping service that enables people to get products delivered from local retailers on the same day they make their purchases online.
"This positions eBay well against Walmart that is piloting a similar service in selected markets," Scherer said. "It also counters Amazon's strategy of deploying more local warehouses."
eBay did not respond to our request for further details.