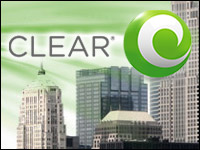 EarthLink and Clearwire announced a new partnership Monday that will enable EarthLink to resell mobile broadband service on Clearwire's 4G network.
The new service should begin by early 2013, and will focus on in-home consumer use. Later, EarthLink said it might include more offerings including broadband for mobile devices and enterprise customers. The deal would also allow EarthLink to offer service on Clearwire's 4G LTE network that the company plans to launch next year.
The companies did not release financial details about the partnership.
Neither Clearwire nor EarthLink responded to requests for comment on the story.
Joining Forces
The deal could be a new chapter for EarthLink, which has struggled since its heyday as a major Internet service provider at the end of the last decade. Since then, major cable and telecom companies such as Verizon and AT&T have grabbed a greater share of the market. EarthLink reported a US$1.1 million loss and a 2 percent revenue drop from a year ago in its latest quarterly report.
The company said it was looking forward to the partnership to help its goal of growing its customer base, which is currently about 1 million consumer lines and an additional 150,000 business customers.
Clearwire is similarly struggling to remain relevant in the industry that is now dominated by some of the larger telecom giants. The company's biggest partner is Sprint, though the telecom company signed over its majority ownership stake of Clearwire earlier this year. The company has other wholesale customers, such as Cricket Communications, but still needs to be proactive in teaming up with new clients, said Jonathan Chaplin, director of communications services and equity research at Credit Suisse.
"Despite a decent recent quarter, Clearwire's success is still contingent on obtaining additional wholesale partners and selling spectrum," he told the E-Commerce Times.
Crossing Fingers for Joint Success
Taking on a customer that it already having a tough time attracting customers to a minor player in the broadband game but not necessarily be the answer to getting both companies back on track, said Rob Enderle, principal at the Enderle Group.
"Combining two organizations in trouble typically just leads to a larger, more troubled organization. Both firms have been far from market leadership and the odds favor a combining of the problems making either moving out from under their respective clouds more difficult," he told the E-Commerce Times. "Generally you want to see the combination of a healthy company with a troubled company or the combination of two healthy companies to better assure success."
Both companies have the technology in place to create a possibly lucrative partnership, said Enderle, but nothing is guaranteed in the constantly evolving industry.
"Clearwire's technology could lower substantially the cost of rolling out EarthLink's services and were EarthLink successful, this in turn would dramatically help Clearwire's momentum," he said. "So, failure isn't certain, it is just that both firms separately don't likely have the resources needed and that is something that unfortunately becomes cumulative making eventual success doubtful."
To have better predicted that success, the companies should have consulted with an industry expert such as EMC, said Enderle, but without a point in the right direction the small companies might be headed for disaster in the cutthroat broadband world.
"It doesn't feel like they did this here, and that will be problematic," he said.