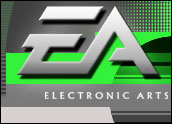 Electronic Arts will shut down three of its less popular games on Facebook, citing waning interest in some of the company's social network offerings.
Starting June 14, The Sims Social, SimCity Social and Pet Society will not be available to Facebook users. It was a difficult decision to kill the games, EA said, but user interest had plunged despite an initial positive response after the games launched.
The game publisher is not nixing all of its game offerings on Facebook. Some of its more popular titles such as Bejeweled Blitz and Solitaire Blitz will stick around on the social network.
The decision came after "other recent shutdowns of social games," the company said, in a possible reference to Zynga closing several of its Facebook titles last year in a cost-saving effort. .
Neither EA nor Facebook responded to our request to comment for this story.
Social Games Not a Gold Mine
Game publishers are struggling to capture ongoing user interest in a market where so many gaming options exist.
Zynga has had its own troubles, including a volatile stock price, recent layoffs and executive turnarounds.
Those troubles stem from the realization that games on social networks are not as lucrative as many had hoped, said Michael Pachter, managing director of equity research at Wedbush Securities.
"EA is definitely having difficulty monetizing social games, and consumers are absolutely turning to places other than Facebook," he told the E-Commerce Times.
"This isn't to say that people don't play on Facebook, but the social games business has turned out to be more stagnant than we thought, and the growth promised when Zynga first rose to prominence simply hasn't materialized," Pachter said. "EA was in a land grab to participate in a high-growth industry that has turned out to be low or no growth."
Capturing Elusive User Attention
That's partly because what many thought was the appeal of games on Facebook — the ability to interact with friends — is no longer a novelty in the gaming industry, said Ted Pollak, senior gaming analyst at Jon Peddie Research.
"Over the past five years the whole gaming industry has become social," he told the E-Commerce Times. "This runs the gamut from casual mobile and browser games like you might find on Facebook, to higher quality console and PC titles that have social features such as friends' lists and in-game chat."
That might be great for gamers, and help to grow a casual gaming crowd, but the rise of social games and free-to-play options isn't making it any easier for a company like EA to create a sustainable business model, Pollak noted.
Instead of having seemingly endless offerings across Facebook, the company might be moving towards launching games it knows can yield a greater return on their investment.
"Interest in lower production value titles can wane and shift quickly, developers must deal with social network rules and fees, and people have come to expect things for little or no cost," he said. "This is most likely driving EA back to its core competency of making higher production value titles, and exercising more control of their casual game offerings."
EA wasn't the first company to shed a few Facebook games, and it won't be the last, Pollak added. "This is the first salvo in a free-to-play bubble deflation."