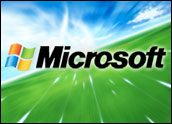 John Schappert, who helped create and grow the "Madden NFL" franchise of video games, has taken a position with Microsoft's Live interactive entertainment division.
Schappert moves to Microsoft from Electronic Arts, following in the footsteps of his former boss at EA, Don Mattrick, who will now be his supervisor at Microsoft. He leaves his EA position as executive vice president to become corporate vice president of Microsoft Live, part of the company's Interactive Entertainment Business (IEB).
Schappert's latest role at EA included overseeing central technology, operations, EA Online and the office of the chief creative officer, Microsoft said. He previously held a number of executive jobs, including chief operating officer of worldwide studios, group general manager and general manager of EA Canada and EA Tiburon.
Schappert founded Tiburon Entertainment in 1994. EA acquired the Florida-based gaming company in 1998.
The EA/Microsoft Express
"I am thrilled to have John join the deep bench of proven talent already on Microsoft's Interactive Entertainment Business," Mattrick said. Schappert will will work on "expanding and enriching" Live in areas such as online services, he said. "John will also build on the great work already happening in the developer community working with Chris Satchell and the XNA organization," said Mattrick.
Schappert's hiring is the latest in a round of musical chairs being played between executives at Microsoft and EA. Mattrick came to Microsoft to replace Peter Moore, who headed Microsoft's game division until about a month ago before taking a job with EA. As senior vice president of IEB, Mattrick's responsibilities include the Xbox 360 and games for Windows businesses.
A Happy New Home
Schappert is coming to a thriving corner of the Microsoft empire, said Directions on Microsoft analyst Matt Rosoff. The Xbox Live service is doing great, with more than 7 million members from 25 countries and 220 million content downloads to date, including 45 million paid arcade games, according to Microsoft.
"Xbox Live has been one of the most successful aspects of the Xbox business," Rosoff told the E-Commerce Times. "It has substantial numbers, higher earnings and more money from downloadable content. I think it is doing a great job."
That means it is unlikely Schappert was brought in to significantly change or improve the service, Rosoff said. "My guess is Don Mattrick knew him and brought him over … This isn't really a reflection of poor performance or anything like that. It's more a reflection of somebody Don wanted on the team."
As the overseer of Xbox Live, Schappert will preside over an online network that is doing much better than those put forth by Sony and other game console vendors, said Rosoff.
The Microsoft online entertainment network offers instant messaging, voice, video and text chat, Xbox Live Arcade and hundreds of multi-player games, music videos, television shows and movies. Schappert will also oversee Games for Windows Live, the XNA Developer Center and Microsoft Casual Games, which offers more than 400 games via MSN Games, Windows Live Messenger, Windows games and Xbox Live Arcade, said Microsoft.
He's Got Game
These are busy days for Mattrick and his team as Microsoft is about to launch the much-heralded "Halo 3" for Xbox 360 and other new games.
Schappert should feel confident, given his game development history. Microsoft said he's "overseen the creation of hundreds of games for EA, including the best-selling 'Madden NFL' football franchise on which he worked originally as a programmer."
Rosoff wouldn't be surprised if more EA people make the move to Redmond as Microsoft expands its gaming and interactive realms. "Don is there and maybe he is going to grab some more people from EA," said the analyst. "EA's last earnings report wasn't particularly great … I'm not sure where Xbox Live is going to expand to. My guess is they are going to add more downloadable content."
Rosoff noted that when the service first offered video content last autumn, it "got way more interest than expected" and remains a primary source for downloadable high-definition content. "My guess is he will try to strike more deals with TV and movie studios and producers."