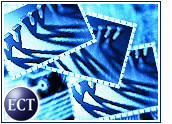 Pitney Bowes (NYSE: PBI) and former online postage provider E-Stamp (Nasdaq: ESTM) announced Thursday that they have settled all pending litigation between the two companies.
E-Stamp said the litigation, including claims by Pitney Bowes that E-Stamp infringed on seven of its patents, as well as antitrust counterclaims by E-Stamp, was resolved without an admission of liability. However, E-Stamp has agreed to pay to Pitney Bowes an undisclosed settlement amount, which E-Stamp expects to recover from its insurance carrier.
"Our settlement not only allows both companies to avoid the continuing costs and distractions of litigation, but also permits E-Stamp to focus on completing its merger with Learn2.com," E-Stamp president and chief executive officer Robert Ewald said.
E-Stamp Unglued
E-Stamp began a long, slow exit from the Internet postage business last November, when it announced it was abandoning the online postage business to focus on providing shipping and logistics services to e-tailers.
Then in April, E-Stamp announced that it was merging with Learn2.com and would focus on the corporate e-learning market, phasing out its shipping and logistics services completely. Mountain View, California-based E-Stamp sold its domain name, URL and 31 patents to Stamps.com for US$7.5 million.
In February, E-Stamp reported a net loss of $112.8 million, or $3.04 per share, for 2000 and pink-slipped 45 employees. The staff cuts came in addition to the layoffs of 30 percent of E-Stamp's workforce in November.
E-Stamp was the first company to receive U.S. Postal Service approval for Internet postage technology and the first company to offer Internet postage commercially.
Stamps.com Sticks with It
Pitney Bowes is still embroiled in litigation with Stamps.com. Earlier this month, Stamps.com filed a lawsuit alleging that the postage-equipment giant is infringing its Internet-postage patents.
Stamps.com said the four patents in question were among those acquired from E-Stamp and cover technology invented by E-Stamp founder Salim Kara.
Still Slugging
Pitney Bowes, which has patent-infringement suits of its own against Stamps.com dating back to 1999, said the Stamps.com suit "appears to be a diversionary tactic intended to shift attention from Pitney Bowes' legitimate patent-infringement claims against Stamps.com for both Internet postage and shipping technologies."
"It's not a counterclaim of any type," Stamps.com spokesperson Kathleen Brush told the E-Commerce Times at the time. "We're suing them for patent infringement."
The Pitney Bowes lawsuits against Stamps.com involve both online postage and shipping patents. In September, Pitney Bowes said Stamps.com was infringing on four shipping patents, including one covering the use of electronic data interchange (EDI) for tracking and rate information.