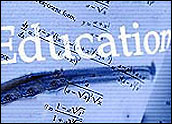 E-Stamp (Nasdaq: ESTM) completed its ongoing transformation from an Internetpostage business Friday, announcing it is merging with Learn2.com tofocus on the corporate e-learning market. E-Stamp willphase out its shipping and logistics services.
The new company, to be called Learn2 Corporation, will have approximatelyUS$15 million to $17.5 million in working capital and will be debt-free, thecompanies said. Robert "Bo" Ewald, president and chief executive officer of E-Stamp, will assumethe position of chairman of the merged companies.
Upon completion of the merger, E-Stamp shareholders will ownapproximately 50.1 percent of the new company and current Learn2.comshareholders, including its current convertible debenture holder, will ownthe remaining approximately 49.9 percent. Debenture is unsecured debt backed only by the credit or integrity of the borrower, not by collateral.
"With the strong balance sheet that the merger will provide, we believe thecompany will be a legitimate contender for market leadership andprofitability," Learn2.com chairman of the board Donald Schupak said.
Saved By the Merger
Learn2.com is a corporate learning service provider focusing on distancelearning services delivered over the Internet. In early January, the companyannounced that its revenues for Q4 would be lower than forecast, primarilydue to lower revenues in the retail channel of distribution.
Shares ofLearn2.com were delisted from Nasdaq for failing to comply with the $1 minimum closing bid price.
"Learn2.com was searching for capital to fuel its growth and repay its debtand E-Stamp will provide resources to enable both," Schupak said.
Evolving Door
The Internet postage business has failed to gain much interest fromconsumers and businesses. In February, E-Stamp reported a net loss of $112.8million, or $3.04 per share, for 2000. The company also let 45 employees go,staff cuts that came in addition to the 30 percent of its workforce laid off in November.
Also in November, E-Stamp began to phase out its online postage business toconcentrate on Internet-based shipping and logistics. E-Stamp was the firstcompany to receive U.S. Postal Service approval for Internet postagetechnology and the first company to offer Internet postage commercially.
Former rival Stamps.com announced earlier this week that it will be seeking additional sources of revenue, including possibly raising its monthly minimum price of $1.99 for its "simple plan" customers.
In February, Stamps.com slashed 50 percent of its workforce, but its losses shrunk in thefourth quarter of 2000 to around $9 million. The company also said at thattime it will be operating in the black in the first quarter of 2002.