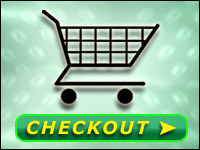 E-tailers are getting better and better at making their customers happy, according to the annual E-Retail Satisfaction Index released by ForeSee.
In this year's report, a record 36 online retailers out of 100 achieved the so-called "threshold for excellence," with scores of 80 or higher on the 100-point scale. That compares with 28 sites achieving this distinction in 2010 and 2011, and six reaching it in 2009. The aggregate score for this year is 78.
"This year's Index is great news for consumers," Larry Freed, CEO of ForeSee, told the E-Commerce Times. "The good are getting better, and the strong are getting stronger. Online retailers are now highly attuned to the customer experience and the technology that facilitates that experience."
Amazon Leads the Way
Amazon is at the top of the list, with a score of 89 — an "amazing" number, according to Freed — especially considering it represents an increase of three percentage points over last year. It is also four points higher than Apple and QVC, next on the list with their scores of 85.
Apple's second place tie with a retailer that has a completely different brand and buyer constituency may be eyebrow-raising, especially among its die-hard fans who believe the company is unassailable in terms of product design, retail experience and customer service.
However, close watchers of the Index note that Apple scored an 80 in the last survey, making it one of the most improved sites. The only other retailer on the index to post a five-percentage point gain was RueLaLa.com.
Apple's success story is handily beaten by Home Depot, though, when the long view is taken into account. Home Depot, which posted a score of 79 this year, has improved by 10 points since the E-Retail Satisfaction Index launched in 2005. Other success stories include Costco and Kohl's, both of which added eight points in the last seven years, to reach scores of 79 and 81, respectively, in 2012.
Also posting significant year-over-year improvements in their scores are Foot Locker (79) and JCrew.com (78), each of which rose four points. They are followed by a slew — 11, to be precise — of e-tailers that posted three-point improvements.
Reversing Gains
Not all e-tailers can point to improvements in the Index; a handful have scores that are down from 2011's position. Peapod.com, for instance, dropped nine percentage points for a score of 70. Ancestry.com's score of 69 this year was a seven-point drop from 2011. Netflix was down four percentage points to 81.
At the end of the day, however, no one except a retailer and its competitors will pay much attention to the specific numbers in this Index, David Johnson, principal of Strategic Vision, told the E-Commerce Times. "The general consumer doesn't follow these scores — at most, he or she will know that a certain site is highly regarded for its online customer experience."
Setting the Bar
The best contribution the Index makes to the retail experience, in Johnson's opinion, is that each year it sets a higher bar for user-friendly features and navigation.
Given the scope and breadth of the e-commerce industry, a rising bar is indeed significant.
"E-commerce has grown significantly over the past decade, representing an increasingly large portion of businesses' sales," Gabe Donnini, data solutions engineer at Chitika, told the E-Commerce Times. "Because of this, user experience has emerged as a key factor in ensuring success in e-retail."
Amazon has been the world leader in e-commerce since 1995, he noted, and it got to that point by developing a shopping experience optimized for efficiency and accessibility.
"Navigation on Amazon is made simple by easily accessible toolbars to the left, shopping controls near the top, and clearly displayed product information," observed Donnini. "This allows the user to quickly find and purchase products. Amazon's proprietary recommendation system, as well as the review system, allows for feedback, which assists with purchasing decisions."
The big takeaway is that the ultimate user experience is never going to be one single thing, Donnini said — but rather, a special blend of features.