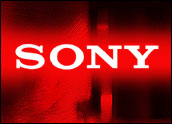 A week before it hosts a number of big Asian companies for an Arab-Asian Investment Conference, private equity company Dubai International Capital (DIC) showed what's at stake by announcing it is buying a big chunk of Sony stock.
The unspecified investment is coming from the US$2 billion Global Strategic Equities Fund (GSEF) through NewDawn GSE Asset Management, a wholly owned subsidiary of DIC. It is the third by GSEF in global Fortune 500 companies.
The fund recently purchased "substantial stakes" in HSBC Holdings and in the European Aeronautic Defense and Space Company.
Sony provides GSEF "with a compelling investment case" that is consistent with GIC's goal of "supporting premier global companies," said DIC Executive Chairman and CEO Sameer Al Ansari.
Looking East
The investment in Sony is DIC's first in a Japanese company.
DIC, owned by Dubai ruler Sheikh Mohammed bin Rashid al Maktoum, believes Sony's restructuring is going well. This is proven by by the October listing on the Tokyo Stock Exchange of Sony Financial Holdings Group, which consists primarily of Sony Life Insurance, Sony Assurance and Sony Bank, Al Ansari said.
The listing is evidence of Sony management's "ongoing strategy of focusing on capital efficiency and cash generation," said Al Ansari. "The combination of Sony's truly global brand, its leadership in product design and its global footprint will spur the business' medium-term growth as it capitalizes on positive underlying trends and emerging technologies."
Oil Windfall
DIC's goal for GSEF is to make it "a leading shareholder in pre-eminent global large capitalization stocks," while earning money by investing in companies it believes are undervalued. The company would not specify how much Sony stock it has purchased, but characterized it as "substantial."
In March, Al Ansari issued a statement indicating much of DIC's investment activity stems from a desire to do something with all the money being made from oil sales.
"The region is expected to continue to enjoy excess liquidity on the back of an estimated $2 [trillion to] $3 trillion oil windfall," the group said. "This liquidity will be seeking a home, and the private equity industry will be welcoming it with open arms."
The funds have helped the three-year-old DIC invest in Daimler, Tussauds Group and a number of other big companies. Forbes ranks Maktoum as the world's fourth-richest royal, estimating his net worth to be $16 billion.
Sony on the Rebound
The investment is interesting, "particularly coming a week or so after another Dubai entity bought a big stake in AMD," said Pund-IT principal analyst Charles King.
The Sony deal reflects the fact that "with oil selling at nearly $100 per barrel, economies like Dubai have a great deal of cash to put to work," King told the E-Commerce Times. Nevertheless, the fact that DIC is willing to risk some of that money on Sony reveals that "despite some difficult times, Sony remains a major player in multiple critical markets," said King.
"The departure of well-known but beleaguered Sony executives, imaginative decisions by the company's current leadership and improving PS3 sales and game quality all suggest that, though Sony's problems have been serious, the company is intent on bouncing back," said the analyst. "Dubai's GSEF appears to agree, deciding that investing in what remains one of the world's premiere entertainment brands was well-worth any potential risk."
Mideast Meets Far East
At the upcoming Arab-Asian Investment Conference, representatives from large Asian companies will come to the Dubai International Financial Center Conference Center. There, they will discuss the investment climate in Asia. The conference will also "enable the highest levels of interaction between investors and senior executives of select large-cap Asian companies," DIC said.
Obviously, Sony didn't need to show up for the conference to warrant DIC's nod of approval. DIC probably appreciates Sony's diversified business portfolio and wide footprint in the consumer electronics world, Parks Associates analyst James Kuai said.
"Although it is hard to state the direct correlation, it is also interesting to see that this investment coincides with Sony's recent success in PlayStation 3 sales across the globe after an effective price cut in mid-October," Kuai told the E-Commerce Times.