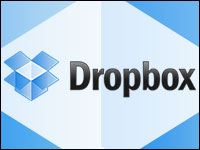 Dropbox announced Friday it has inked a deal to acquire Orchestra, owner of the popular Mailbox iOS email app that aims to help users with crowded in-boxes simplify their lives.
The Mailbox app's 14-person team will join Dropbox, but will continue to develop separately as its own app.
Though new to the scene, Mailbox had enjoyed relatively early success in the market. Just one week after its beta release, the team had a waiting list of more than 700,000 consumers queuing up for access to the app. When waiting users sign into the app, they are shown a virtual ticker that displays their place in the line, which helped to build hype around the app.
Since its launch in January, its service capacity has grown, and it is currently delivering more than 60 million emails per day. In a blog post announcing the Dropbox move, Mailbox said the partnership was needed so the app could continue to grow.
In a Mailbox blog post announcing the deal, Orchestra CEO Gentry Underwood stressed that Mailbox wouldn't be disappearing, but that the product "needs to grow fast" and that joining Dropbox would help make that happen.
Dropbox added that since both companies share the same goal – helping users simplify their digital life – the acquisition was a perfect fit.
The companies did not release the financial details of the deal, but published reports put the price at $100 million. Neither Dropbox nor Orchestra responded to our request to comment for this story.
Keeping Up With the Competition
The instant popularity of the Mailbox app and Dropbox's integration of the service prove that consumers are drawn to any offering involving e-mail, said Krishnan Subramanian, principal analyst at Rishidot Research.
"Even though the penetration of social networks has increased rapidlyi n the recent years, email is still the top platform for sharing files," he told the E-Commerce Times.
Breaking into the email space is also a smart way for the company to keep up with Google, a top competitor in cloud storage. The tech giant is able to integrate its Gmail service into its storage offerings, so it was wise for Dropbox to look to acquire a company that could help it provide a similar feature.
"Recently, Google took the step of integrating Google Drive with Gmail, letting users share files as large as 10 GB," Subramanian noted. "This move by Google was definitely a threat to Dropbox. The Mailbox app buy is a way to get Mailbox iOS users to use Dropbox instead of Google Drive; a necessary move from the Dropbox side, in my opinion."
Total Optimization
Dropbox's Mailbox buy can also help the company penetrate the mobile market, which is increasingly important for smartphone and tablet users seeking on-the-go email management.
"Two of the biggest drivers for cloud storage companies to succeed in the mobile market is to enable access through third-party applications, and seamless sharing," Subramanian pointed out. "When Dropbox released the API a few months back — albeit belatedly compared to some of their competitors — they took the first step to support third-party mobile apps."
Adding e-mail features is only the beginning of third-party enhancement of Dropbox services, said Larry Carvalho, owner of RobustCloud. Once the company can create seamless integration with Mailbox, Dropbox can go beyond its cloud storage offering and be a one-stop shop for daily online dealings.
"While a lot of folks consider Dropbox to be a storage medium, the real benefit will be to use analytics to make the content stored in a relevant manner for users through any medium, desktop or mobile," Carvalho told the E-Commerce Times. "After tackling mailboxes, the next obvious place for Dropbox would be to add collaborative features to their product set."