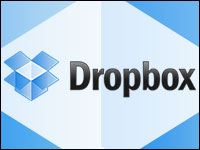 Dropbox began courting a new crowd — enterprise users — with Wednesday's unveiling of Dropbox for Business. It's a paid cloud storage service that offers enterprise users the same features that have made Dropbox a popular file-hosting company among consumers, along with several security and efficiency-focused features tailored for businesses.
Dropbox for Business allows users to share audit logs and efficiently transfer files between account members, or to place sharing restrictions on confidential material.
Business Savvy
The new features include remote-wipe capability, which enables an administrator to erase all confidential information from an account when a device is lost or stolen or when an employee departs.
Integration between personal and professional Dropbox folders is another key feature. Users will be able to connect to their personal Dropbox and Dropbox for Business accounts from all of their devices — like having house and work keys on the same keychain, Dropbox said.
Dropbox provides centralized billing and two-step verification to ensure maximum security, as well as 24-hour customer service for Dropbox for Business accounts.
Currently in beta mode, the service will officially launch next year. Prices start at US$795 for five users, and $125 for each additional user per year.
Next Big Step
Dropbox is currently enjoying a rapid growth phase. It now has more than 200 million users who save more than 1 billion files in Dropbox every day — that's more files saved than there are tweets tweeted, the company noted.
Business users already account for millions of those users — 4 million this year, up from 1 million in 2011 — and the new service more fully addresses their enterprise needs.
It's a logical next step for Dropbox, said Trip Chowdhry, senior analyst for Global Equities Research, but it also means facing stiff competition. Major players like Google and Microsoft have a dedicated consumer base in the productivity space.
"There are many competitors in this space, and companies like Microsoft that really count on enterprise business aren't going just give up or hand over business," Chowdhry told the E-Commerce Times.
A Different Approach
Dropbox has some advantages, though, said Benjamin Woo, managing director of Neuralytix.
"Dropbox is moving into the enterprise space," he told the E-Commerce Times. "This is a very different strategy to say Box or Microsoft. So many individuals are using Dropbox, and they invariably use it for business and work reasons. These new enterprise capabilities open Dropbox to a whole new set of opportunities."
That approach allows individuals to use a product with which they already feel comfortable, rather than having a corporation force a new service on them. Even if Dropbox isn't the perfect productivity solution, it could have a greater chance of easing its way into several important enterprise accounts, said Woo.
"They are playing the same game as the Bring Your Own Device movement," he noted. "Enable individuals, and then let that enablement reach back into the enterprise. Demand, or consumer, computing has a much higher influence on the way we acquire technology in the enterprise, so Dropbox has a very strong opportunity."