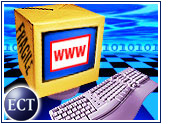 In the frenetic boom days of the 1990s, a matter as humble as shipping charges was nothing more than a shot over the bow in the e-commerce battles that raged. For example, when Luggage.com opened its virtual doors in 1999, free shipping on all valises and steamer trunks was a perk meant to establish the site as the primo destination in its niche.
As the dot-com parade wandered off course, however, it seemed that such stunts were history. But in January 2002, Amazon.com brought free shipping back to the table on selected orders of more than US$99, referring to the initiative as a long-term "test." Thereafter, the bar was lowered twice, first to $49 in June and then to $25 in August. Several other e-tail survivors, including Buy.com and BN.com, jumped on board, and a new e-commerce trend was born.
It is unclear, however, whether shoppers — or competing retailers, for that matter — care about such maneuvers. Do e-tailers really need to offer free shipping, or is it merely a drag on the bottom line?
Tracking Void
One reason why the question is difficult to answer is that many research firms stopped tracking e-tailers' incentives and promotions after the initial dot-com crash.
"We stopped tracking this a year ago, because retailers weren't really interested in research on the matter," Yankee Group analyst Paul Ritter confirmed in an interview with the E-Commerce Times. He did note that the last studies Yankee conducted on the matter, at the end of 2001, still showed strong interest on the part of shippers.
Despite a dearth of data, it is easy to uncover anecdotal evidence of free shipping's new prestige. Barnes & Noble bedecks its home page with offers of free shipping for two or more items sent to the same address. Buy.com offers free shipping regardless of order size. Catalog giant L.L. Bean promises free shipping on purchases made with its Visa card.
Of course, there is plenty of evidence on the other side of the free shipping fence, too. CompUSA, eBags, Coach and Eddie Bauer are just a few retailers that were not offering shipping deals when we checked.
What's the Goal?
As Ritter explained, the "test" Amazon and other e-tailers are conducting can be viewed in two ways. Offering free shipping on large orders can be meant to increase average order size, thereby boosting overall net sales. Conversely, it can be designed to increase the overall number of orders by reducing customers' resistance to purchasing, though this latter approach carries hidden dangers, according to Ritter. "You don't want to end up paying for shipping on every $10 tchotchke," he noted.
Others are skeptical that free shipping can boost the size of individual orders. "I would think from personal experience it would increase [the number of] purchases. I'd be surprised if it increased purchase size," IDC e-commerce analyst Rob Rosenthal told the E-Commerce Times.
Where's the Beef?
Even retailers' own financial filings make it difficult to discern the exact impact, good or bad, of the free shipping trend. In its October 2002 quarterly report, Amazon stated pretty much what one would expect — namely, that overall sales revenue was diminished by the loss of shipping revenue, and that gross margins on retail sales shrunk as a result of shouldering shipping charges.
So far, though, the hit does not seem that serious. Amazon's Q3 gross margins declined one point to 25 percent from the year-ago period, but that decline was also attributable to other factors, such as discounting and the termination of what Amazon calls "high-margin marketing" — arrangements with product vendors that bring in profits counted in the gross margin.
What remains unclear is whether the free-shipping experiment has increased site visits, sales volume or order size — if those are in fact Amazon's goals. The Q3 report stated that Amazon's books, music, video and DVD division saw a 17 percent increase in net sales, to $412 million, year over year. Annual sales, discussed in a 10K filing at the end of February, rose 26 percent to $3.93 billion, indicating an increase in net sales in the fourth quarter of more than 25 percent. The release makes vague reference to the decrease in shipping costs as contributing to growth, without really specifying an exact correlation between the two figures.
Testing, Testing
At the end of the day, in fact, the word "test" accurately describes most free-shipping offers. Retailers are cannily devising different terms and conditions to determine just how much free shipping is enough. Barnes & Noble, for example, requires users to ship multiple items to the same U.S. address in order to qualify for free shipping, which is available by ground only. Amazon previously had excluded toys and baby items, among other categories, from its Super Saver shipping on $25 items, but the company recently posted a limited-time deal extending free shipping to select items in those categories.
And Buy.com's "no minimum purchase" offer limits free shipping to certain items, suggesting that shipping is being used more as an inducement to move particular products than a bid to raise overall sales. As with many sites, Buy.com restricts the practice to the cheapest available shipping method.
Get Them in the Door
These and other retailers' machinations suggest to some observers that rather than contributing to the top or bottom line, free shipping is a way for companies to keep online shopping competitive. "It's really an incentive to keep people coming in the door," GartnerG2 research director Gale Daikoku told the E-Commerce Times.
Daikoku, who tracks both online and offline retail, pointed out that online retail still represents just 1 to 2 percent of all shopping, meaning brick-and-mortar shops are still Amazon's primary target. "E-tailing is no longer brand new and exciting," Daikoku said, "and Amazon and others have to find new ways they can keep customers coming to the site rather than just going to their local retailer."
The latest adventures in free shipping suggest that e-tail survivors have dug in their claws for a long fight. It remains to be seen how that fight will play out.