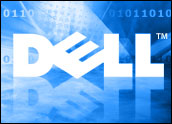 Dell posted its second-quarter earnings report Thursday, reporting a 72 percent drop in net income.
The report comes in the throes of a long-running battle for Dell's future. Founder and CEO Michael Dell is leading an effort to take the company private through a US$25 billion deal, but activist shareholder Carl Icahn has come out strongly against it, suggesting an alternate plan.
The declining PC market took a toll on Dell's net income for the quarter. It fell 72 percent to $204 million, or 12 cents per share, from $732 million, or 42 cents per share, in the year-ago period. Revenue was mostly flat at $14.5 billion, slightly beating Wall Street expectations.
Enterprise solutions were a bright spot for the company, rising 9 percent to bring in $3.3 billion revenue. PC sales dropped 5 percent to $9.1 billion.
Dell stock traded relatively flat Friday, morning hovering around $13.70 — just under the $13.75 buyout price proposed by Michael Dell. Shares jumped Friday afternoon, however, on news that a court had rejected Icahn's legal maneuver to delay a vote on the proposal. The stock closed at $13.82.
Grim Future Either Way
Dell's current struggle in the PC market was to be expected, said Mike Kelly, partner at Brand Value Advisors.
"Dell doesn't have a relevant spot in the market today," he told the E-Commerce Times. "Dell was dominant in the PC market and chose not to listen to changes in consumer needs and desires. As a result, the company failed to anticipate changes in consumer preference and instead continued to expand its offering in a category that was changing around it."
Michael Dell is hoping to convince shareholders that he won't make the same mistake again. His goal is to efect a transition Dell to enterprise solutions, software and services. It's an uphill battle for a company like Dell, which will have to compete with market dominators HP and IBM, said Kelly.
"For 10 years, Dell has failed to invest in building its brand and in building a services offering that can meaningfully compete against other players in the space," he added. "All told, the picture for Dell is grim."
What's Next?
The latest quarter reflects a lack of faith in a company that has such an unclear future, said Carr Lanphier, an analyst at Morningstar.
"The earnings report and drop in profit wasn't a surprise," he told the E-Commerce Times. "Customers and investors don't like to see a leadership battle in a public forum."
The most recent quarter did not reveal a clear indicator that would sway the battle one way or the other, Lanphier said. Dell may have been encouraged by the 9 percent rise in enterprise solutions sales, but Icahn could use those numbers to persuade investors that Dell's buyout proposal is too low.
Shareholders are scheduled to make their choice in mid-September, and it might just be time to say yes to Dell's offer, Lanphier suggested.
"Investors should take the money and run, so to speak," he added. "A dividend is looking like a far better option than watching the company go through months of messy litigation and public court battles that are most likely going to lead to more confusion."