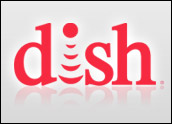 Dish Network began offering a new service Thursday that lets users skip all commercials for shows broadcast on major networks when watched the day after the programming first aired.
Dubbed "Auto Hop," the feature on Dish Network's digital video recorders allows users to bypass commercials on recorded HD prime-time programs from ABC, CBS, FOX and NBC. Most DVRs allow users to manually fast forward through commercials, but Auto Hop is an exclusive Dish feature, the company claimed.
Viewers can start using the feature at 1 a.m. Eastern on the day after the show aired, and it will be stored for up to eight days.
The Auto Hop is a feature on Dish Network's Hopper DVR service, which the company launched for subscribers in March. Viewers can play HD content in up to four rooms with the Hopper and can enable a PrimeTime Anytime function that records all prime-time programming from ABC, CBS, FOX and NBC at once. A subscription is US$10 per month in addition to a $99 one-time fee.
Dish Network didn't respond to our request for further details.
Major Selling Point?
A commercial-free viewing experience could be a big draw for consumers, Alfred Poor, author of the HDTV Almanac, told the E-Commerce Times.
"I think a lot of consumers are going to go for it," he said. "If you look at TiVo, we're already halfway there, so it makes sense that this kind of evolution would happen, and I think consumers are going to like it."
But the product failed to wow Peter Koeppel, founder and president of Koeppel Direct. Online programming and DVR services are already making it easy for customers to skip traditional commercial viewing, he told the E-Commerce Times.
"TV and the Web are coming together," he said. "TV will become the main entertainment access point to movies, the Internet, TV programs on the Web, gaming, social media, etc. And young people are consuming more content online and viewing less TV."
Forefront of Change
As the divisions between media blur, the battles between advertisers and content providers is getting nastier, and Dish is wise to capitalize off that already rocky relationship, said Koeppel.
"All these changes could definitely impact the traditional ad-supported TV model, and perhaps Dish has anticipated these changes and is experimenting with new ways to generate revenue," he said.
Experimenting a bit, even if it angers other industry leaders, probably isn't a bad idea for a company in the position of Dish.
"This is probably a good short-term strategy for Dish Network," said Poor. "The relationships between the major networks and the multichannel video programming distributors are already strained, so this will likely make matters worse, but so what?"
The pressure is already on advertisers to evolve. The service is bound to make executives in Hollywood and advertising studios unhappy, said Koeppel and Poor, but those are industries that have dealt with product evolutions before and need to again.
"I think it's good for the industry, only because it's going to be adding more pressure for change — change that's needed," said Poor. "The big question is how are we going to fund the programming content going forward, the content that Hollywood spends a lot of money developing? And we can't continue raising transmission prices or cable fees. This can be a harbinger of change."