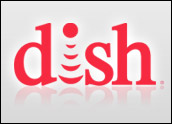 The Federal Communications Commission approved a proposal from the Dish Network that would allow it to convert spectrum currently allocated for satellite service into airwaves that could support a land-based wireless network.
Dish did not lay out specific plans for its next step with the spectrum, saying only that it would "consider its strategic options and the optimal approach" to putting it to use.
The company could use the spectrum to serve a TV market that is demanding more features, as cable TV companies offer bundled packages of Internet, phone and TV services.
Providing wireless services is a move Dish has been working toward over the past few years, acquiring telecom companies DBSD and TerreStar Networks. Dish said in an FCC filing last May that its entry into the wireless market could provide relief to American consumers in need of more mobile broadband services. Its proposed wireless network, which Dish said would be speedier than its competitors, would not roll out until 2016.
Neither Dish nor the FCC responded to our requests for further details.
What's Next?
Branching out from its core television business would be a smart move for Dish as communications services continue to merge, said Peter Koeppel, founder and president of Koeppel Direct.
"This could provide Dish with a new source of revenue that they are currently missing," he told the E-Commerce Times. "Their TV business is mature, and this acquisition will allow them to compete more effectively with competitors who offer a combination of TV, phone and Internet service."
It's also possible that Dish might be looking to team up, said Koeppel.
"Dish could form a partnership with another carrier or even with someone like Google, who has the resources to compete with carriers such as AT&T or Verizon and may be looking capitalize on their Motorola acquisition by adding a wireless network to their business," he pointed out.
"Since there is a need for more bandwidth to address the increased consumer demand from mobile devices, the timing of this seems fortuitous for Dish," Koeppel added.
Freeing Airwaves
In addition to the Dish approval, the FCC approved a proposal for a spectrum auction of the H Block to take place next year.
The decision to free up airwaves might be one that the FCC is forced to make more often, going forward. As more consumers turn to smartphones and other mobile devices that eat up data, the country's available spectrum is diminishing each day. Many wireless providers have urged the FCC to allow more spectrum sales and deals that would help ease the crunch.
The FCC seems to be listening; it said its actions were part of the president's larger goal of freeing up 500 MHz of spectrum for broadband by 2020.
If the FCC makes similar moves going forward, especially ones that would give companies other than the four major carriers a chance to compete in the industry, the consumers will be the ultimate winners, Daryl Zakov, attorney at Bennet & Bennet, told the E-Commerce Times.
"Any additional spectrum that is made available for small and rural players to counter the glut of spectrum held by the Twin Bells (AT&T and Verizon) is a good thing for the industry and especially for consumers," he said.
"The Middle Class Tax Relief and Job Creation Act of 2012 mentions other bands that the Commission wants to put to commercial broadband use," noted Zakov, "so this represents just two steps with hopefully many more to follow."