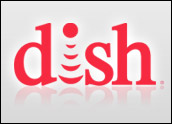 Dish Network has made a multifaceted offer to acquire all or part of Clearwire, potentially complicating Sprint's recent proposal to acquire the rest of the wireless network operator.
Sprint, which is already Clearwire's majority stakeholder, last month announced a proposal to buy the remaining 49 percent of Clearwire. The agreement is still subject to regulatory approval.
Before it could be secured, though, Dish offered to pay Clearwire US$3.30 per share, topping Sprint's $2.97 per share. The unsolicited bid values Clearwire's shares around $5 billion.
Sprint is not backing away from its offer, though. It believes its own Clearwire proposal is "superior" to Dish's, Sprint said.
For the Dish deal to go through, Sprint, as a Clearwire stockholder, would have to waive some of its rights, which it said it will not do. This prompted Clearwire to declare that Dish's bid might not clear the company's "legal and contractual obligations."
Clearwire, Dish and Sprint did not respond to our requests for further details.
Clearwire's Allure
Both Sprint and Dish would be able to put Clearwire's spectrum to good use, said tech analyst and consultantJeff Kagan. As consumers increasingly turn toward mobile devices to perform data-intensive activities such as computing, watching video and playing games, many wireless providers are forced to look wherever they can to pick up additional bandwidth to accommodate their customers.
"It looks like Clearwire is suddenly the belle of the ball," Kagan told the E-Commerce Times. "This is a very interesting turn of events, but not entirely surprising. Dish has signaled their interest in expanding their satellite television business to wireless."
Last month, the FCC approved a Dish proposal to convert spectrum currently allocated for satellite service into airwaves that could support a land-based wireless network.
Sprint, for its part, is looking to use the additional spectrum from Clearwire to expand its 4G LTE network. A speedier and more expansive network could help the wireless provider better compete against its three main industry competitors, AT&T, T-Mobile and Verizon.
Industry Consolidation
Given those plans by Sprint, and the arrangement it already has with Clearwire, it's unlikely Sprint is going to let Dish get its hands on Clearwire's remaining spectrum, said Kevin Boyland, industry analyst at IBISWorld. A more complex partnership could be in the works, though, he speculated.
"The consensus seems to be that Dish isn't going to get control," Boyland told the E-Commerce Times. "Sprint has already said it's not going to give approval, but what could happen is Dish could end up getting some of the stock in a dual-controlled partnership. It might be a complex hierarchy, and that's probably not in anyone's best interest. Dish is really looking to enter the industry and offer their own wireless services, though, and bringing a carrier like Sprint to the table as a partner would be a much less capital-intensive way to do that."
Such deals have been part of a larger trend of consolidation within the wireless industry for the past year or so, said Boyland. Sprint and Dish are the prime candidates for such partnerships, since the FCC is more likely to block any merging efforts by the larger carriers.
"In terms of what Verizon and AT&T would like to do and what they realistically can do is different," Boyland pointed out. "They're so big and have so much control already, that a big merger would probably not get approved. With the smaller of the big players, like Sprint and T-Mobile, have been looking to acquisitions a lot lately."
Acquisition activity and spectrum battles will only continue as the need for data continues to rise, said Kagan. "This is just the beginning, not the end, of wireless battles yet to come."